Blondey McCoy, the man known for his skateboarding and artistry, has recently given a sneak peek of the latest Adidas Skateboarding silhouette, an updated colorway of the A.B. Gazelle Indoor sneaker. Last year, the same silhouette was launched in a black tonal colorway that took the masses by storm. This time he'll use the inspiration from his custom one of one soccer cleats.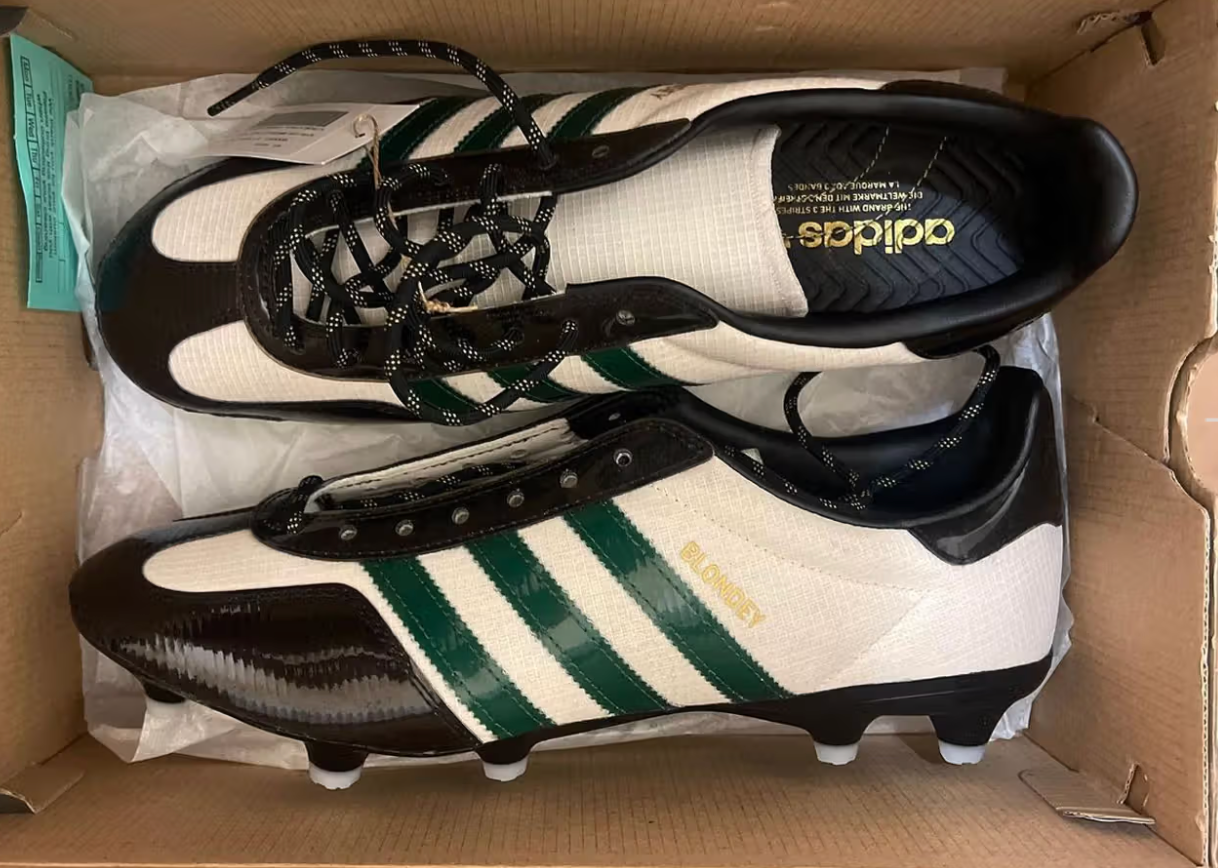 Blondey McCoy comes from the last generation of skateboarders that saw soccer as something that was almost taboo to be interested in. The. culture believed the two could not co-exist. Now as society progresses and becomes more open-minded, the skate culture is following in its footsteps. Skaters are beginning to adopt different styles and esthetics that are typically not associated with skating. Blondey McCoy thinks this transition is beautiful and the correct direction skating should be heading. His upcoming release with Adidas, featuring a black, white, and green colorway with striped black laces and gold BLONDEY branding is designed to be used both on the soccer field and on a board. The blacked-out sole unit will feature treaded rubber outsoles that cater to both sports.
In an Instagram post by Mr. McCoy, he was quoted saying "This position of mine is evidenced in my career at Adidas, and indeed by the very fact that it's Adidas I sought a career with — as opposed to, say, Vans," he continues. "First, we made basketball shoes together. Then came indoor football shoes. And it's the imminent release of the third and final official version of these that's prompted this post."
The Blondey McCoy x Adidas A.B. Gazelle Indoor is set to drop on the THAMES MMXX website on April 21, 2023, and on the Adidas website on April 22, 2023, for a retail price of $110. For more on the latest Adidas collaborations and to stay up to date with the latest sneaker news and releases, connect with us on Instagram and Twitter.
Photos via Adidas