It's no secret that sneakerheads across the globe support the 4/20 movement but most of the big brands do as well. What may have started as a one-time "prank" release has slowly morphed into a full-on tradition. The design and release of 4/20-themed sneakers have been solidified by the likes of Nike and Adidas and as part have become a staple of sneaker culture.
Over the years there have been countless 4/20 releases and many of them have actually been released on April 20. In fact, these drops have been some of the most creative offerings that have ever been brought to the table. From hide-away stash pockets to actual burnable rolling paper exteriors the annual 4/20 releases have truly brought out some fun-loving kicks.
With countless 4/20 themed crepes having been released through the years we took a look at all of them and narrowed it down to the Top 5 best to ever light up according to the opinions of our team.
Nike SB Dunk High Strawberry Cough

: Designed after a particular strand of medicine the Strawberry Coughs feature a super shaggy-haired green suede on the heel and swoosh. On the forefoot, they introduce the strawberry in deep red leather that is textured to resemble the seeds on the exterior of an actual strawberry.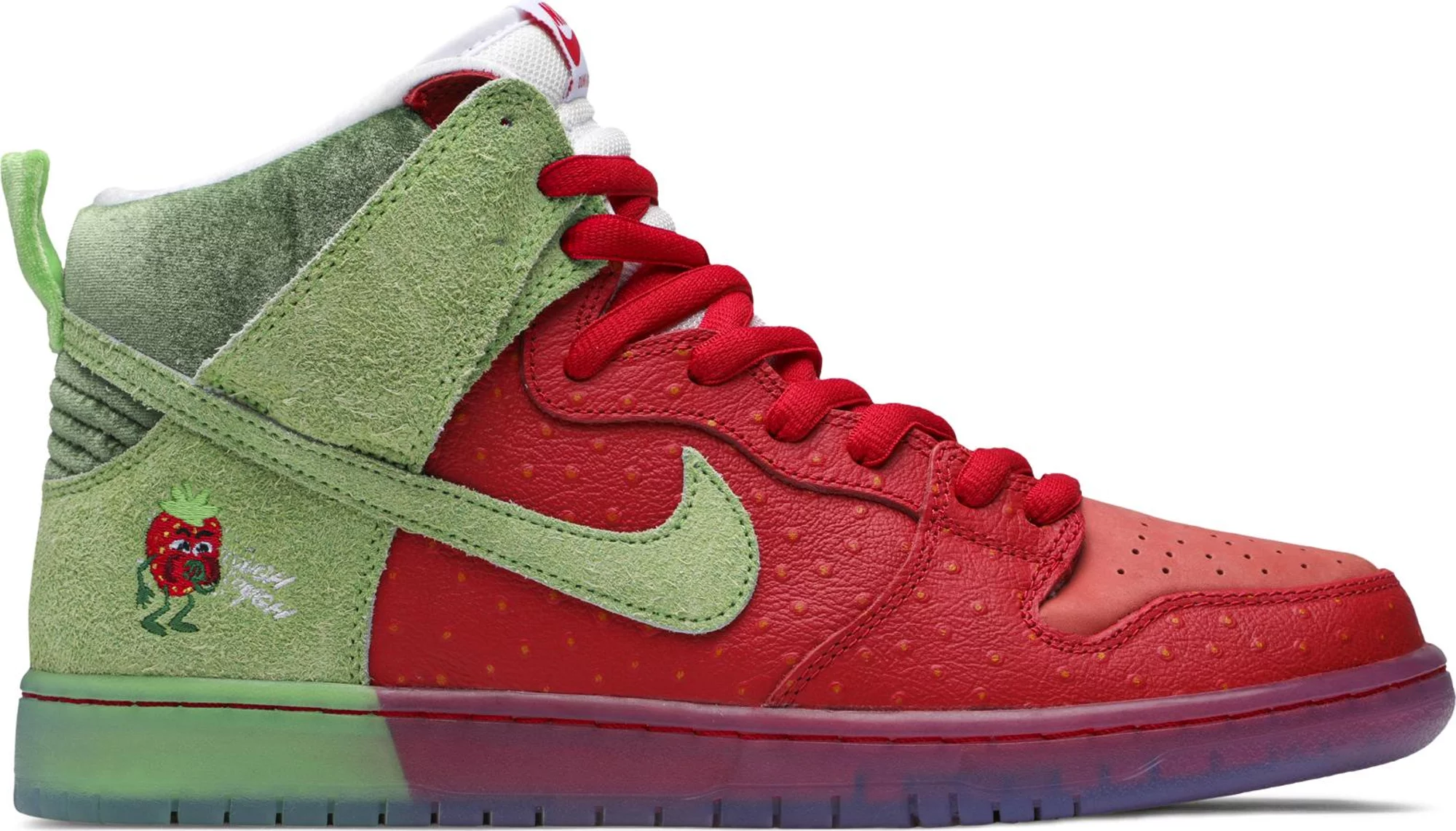 Adidas x Southpark Campus 80's Towelie

: Of course, everyone's favorite government-engineered spliff smoking spy towel needs its own shoe. The Campus 80s are constructed of a terry cloth upper that looks and feels just like a towel and has a stash pocket hidden in the tongue. If that weren't enough, take the shoes outside into some sunlight and watch Towelies eyes turn from white to a bloodshot red.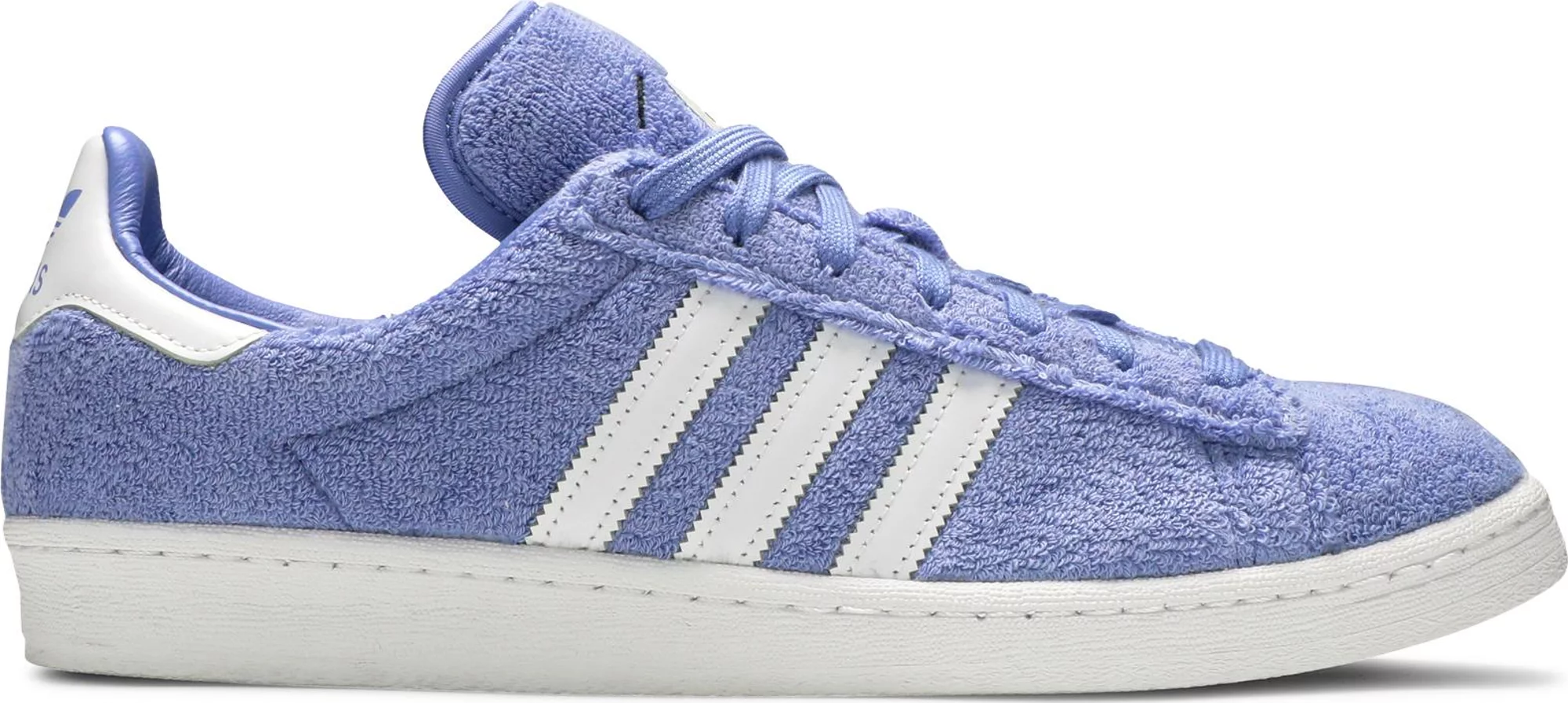 Nike SB Dunk High Skunk & Reverse Skunk

: This pair of dunks has been the most sought-after of all the 4/20 releases. The OG Skunks release in 2010 and feature varying shades of fury green suede and a purple haze-colored swoosh and outsole. 10 years later the Reverse Skunks released an inverse presentation with shades of purple and a green swoosh. What made the Reverse Skunks even more special was that they were limited to 420 total pairs, each being individually numbered on the heel.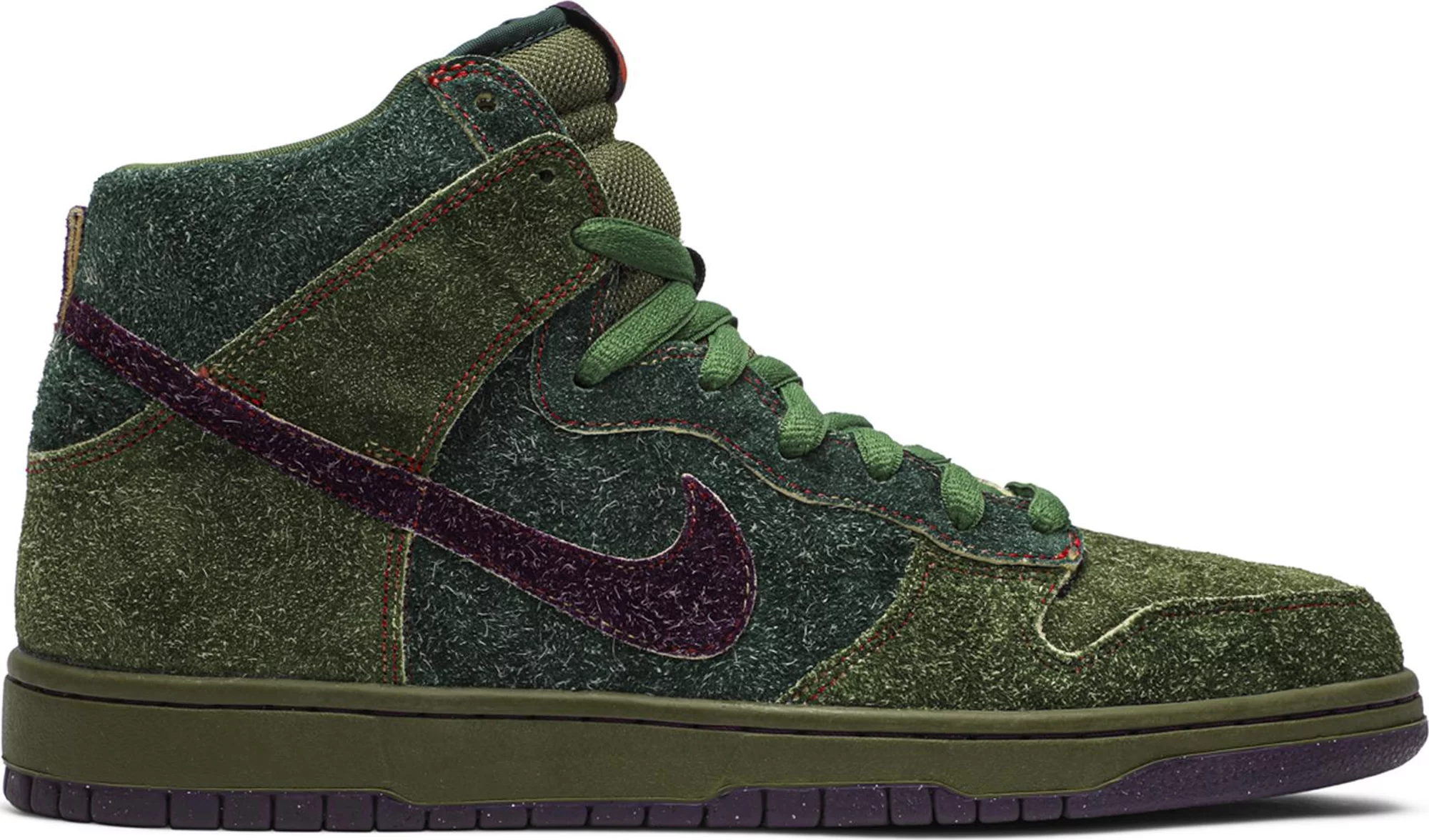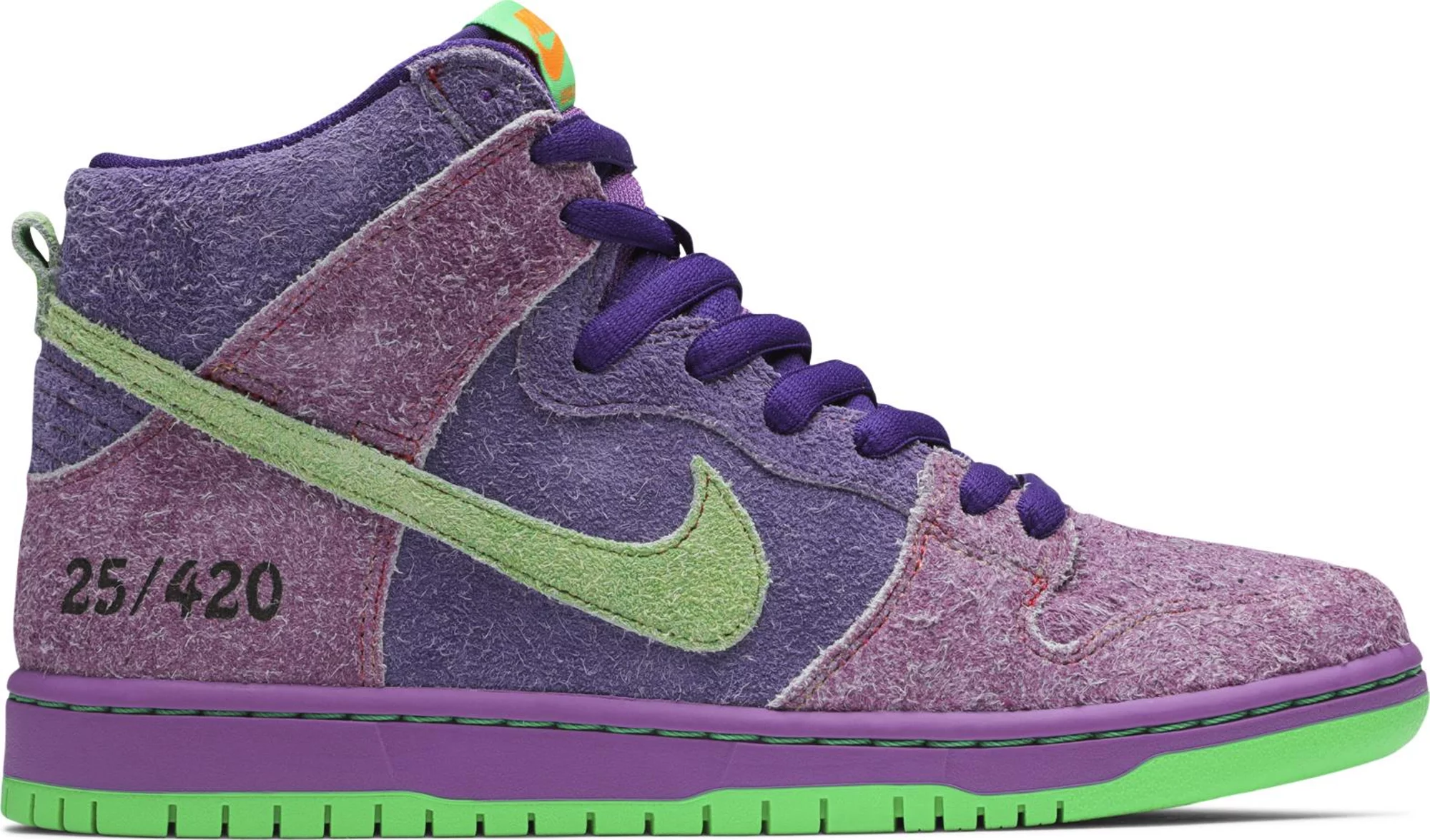 Nike SB Dunk High Pro Cheech & Chong

: No 4/20-themed sneaker list would be complete without a nod to the godfathers of greenery. The shoes are comprised of white and red canvas uppers with the left shoe paying tribute to Tommy Chong's signature red bandana. However, the real genius here lies below the surface. Once the canvas wears away or is distressed an herbal green base layer is revealed.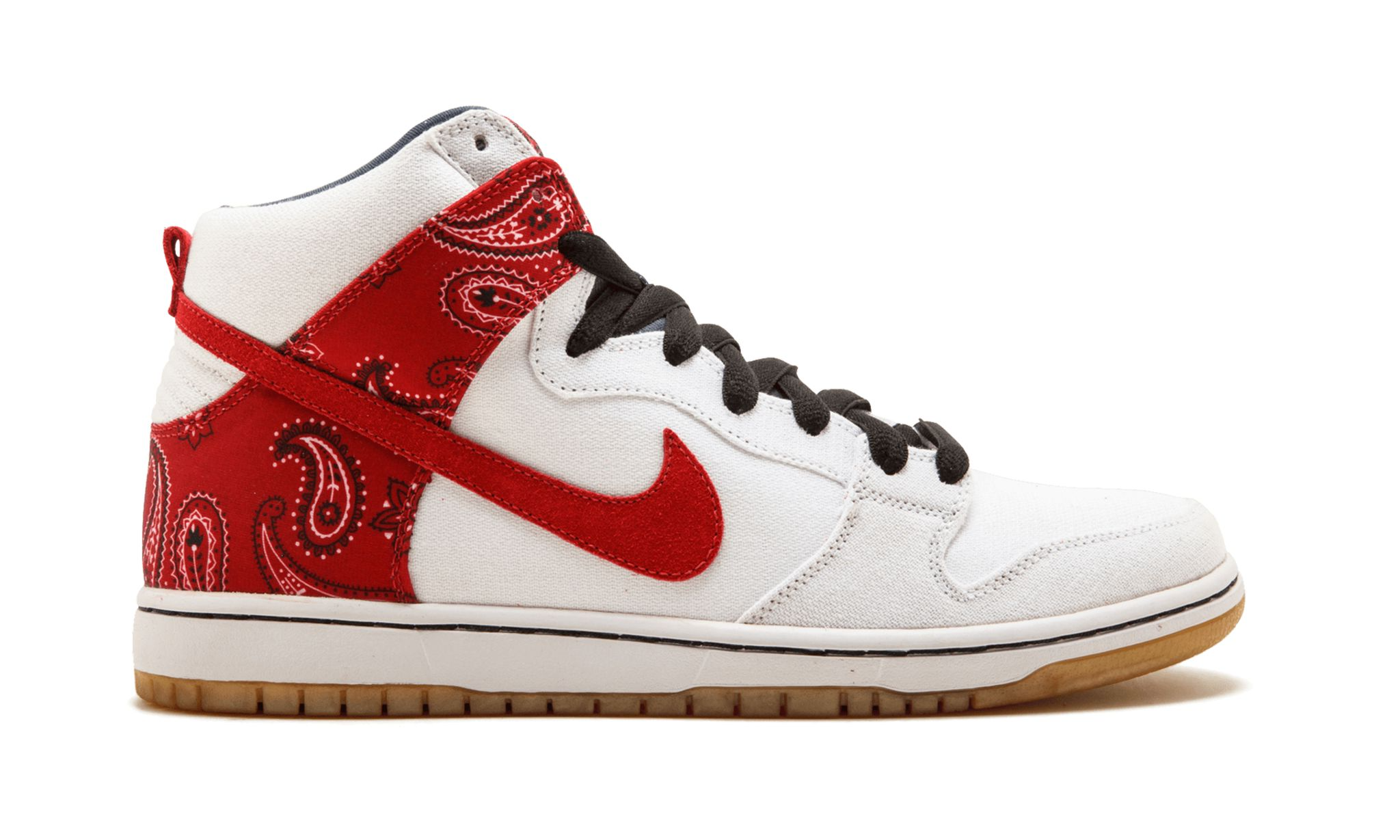 Adidas Campus 80's Croptober 4/20: Taking the top slot is a shoe that releases on this year's 4/20. Adidas took the wear-away to reveal to another level by using a rolling paper-like material on the exterior of the shoe that gives way to fuzzy green suede underneath. In case that wasn't enough, just take a lighter to the rolling paper material and watch the layer go up in smoke.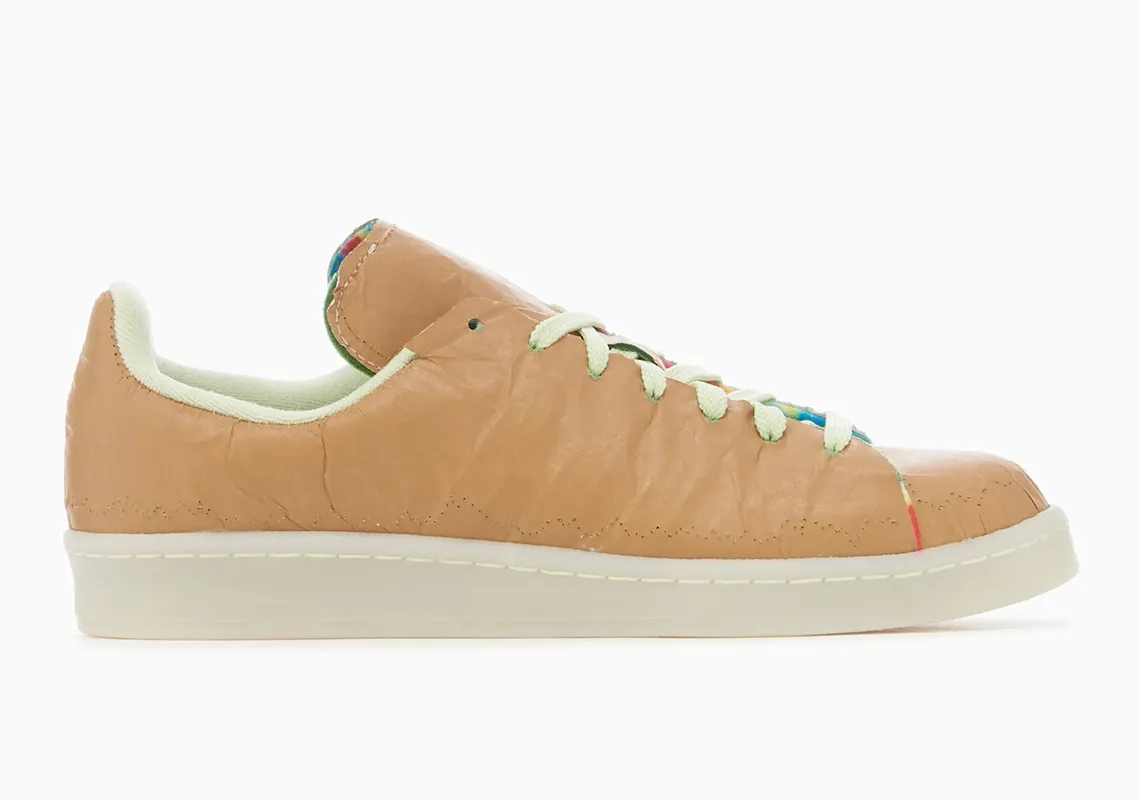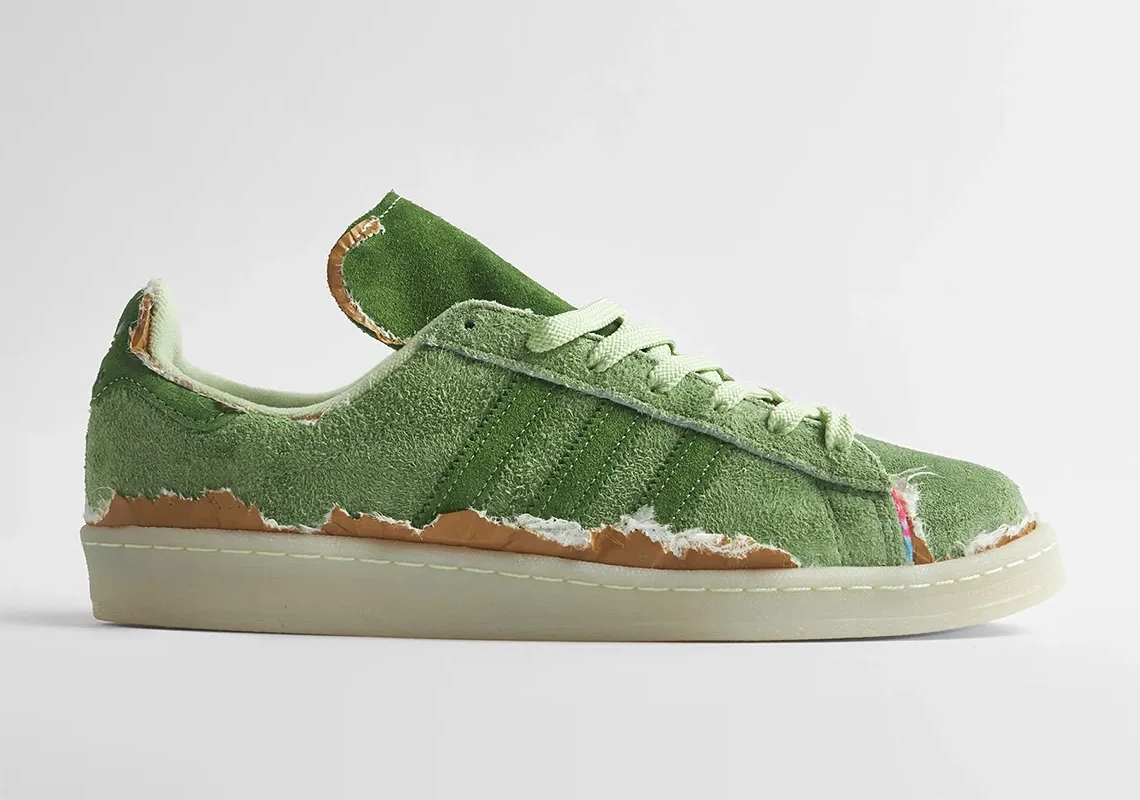 Images via Goat, Stadium Goods & Adidas