New York City in the 1990s was different, you had to be there. So many Mom & Pop shops stood tall and gave birth to sneaker culture as we know it today. The stores were named after the families who owned them and you could actually walk in and negotiate prices with them. These stores were run by people that knew your name, your size, and style and had the heat to feed your every desire. One of those stores was David Z's and it's where a 12-year-old Ronnie Fieg started stocking shelves.
At a very young age Fieg had an affinity for sneakers and for paving his own way in the world. The owner of David Z's was a cousin of Fieg's mother so she reached out and asked him to give her son some work. Ronnie would jump on the subway after school every day to head to the stock room of David Z's. Soon enough young Ronnie made his way out into the front of the house and began working with customers. He had a knack for understanding the market and recognizing style trends but still being so young he couldn't always buy himself what he wanted.
The Fieg family came from modest means and didn't always have the money for all the latest trends. Much like most other kids in the mid-90s, Ronnie badly wanted a pair of Reebok Pumps but they were just too expensive so Ronnie's mother bought him a pair of Asics Gel Lite's instead. After overcoming the initial disappointment, he would wear the pair with pride. Little did he know that this shoe would be the one that launched the empire that we see today.
Fieg worked his way up at David Z's from stockroom, to salesman, to assistant manager, and ultimately to head buyer at the age of 25. Now he was the one deciding what sneakers New York City needed and began to open accounts with major brands and build relationships. The first of those accounts was Asics. After a short time working together, the Asics sales rep recognized something special in Ronnie Fieg and offered him his very first collaboration. When the brand asked him what model he wanted to work with Fieg knew that the only answer was the same Asics Gel Lite that his mother gave him.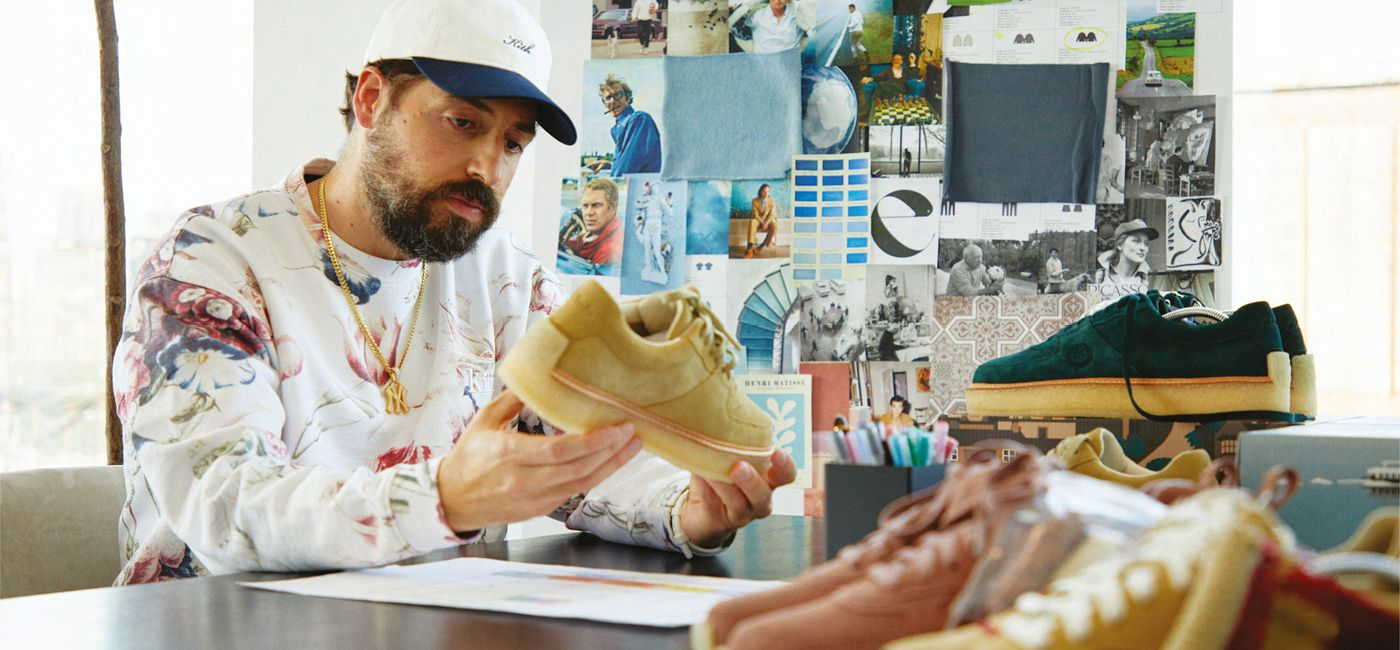 Together, they designed 3 colorways and only made 250 pairs of each color. Being that he was still an employee of David Z, the collab released under their name and not Fiegs. After not seeing much traction in the early going the pair soon found its way into the pages of the Wall Street Journal. This gave the Gel Lites so much visibility and the next day the store was flooded with people looking for the shoe. At that moment, The King Of The Collab had arrived.
One of those people that saw the Wall Street Journal article was the then President of Adidas who decided to head down to Mr. Z's and seek out Fieg himself. They struck up a conversation and before he left they had agreed on a shoe design partnership. Over the next few years, the name Ronnie Fieg grew and grew and he was now putting out collabs under his own flag. In 2007, Ronnie decided to plant that flag in the ground and launch his own brand named Kith.
The namesake comes from the old term Kith and Kin (friends and family) which gave the brand a creed that focused on the people. He started small with just a small collection of shirts and jackets but by 2010 Kith was ready to fly. Fieg left David Z's after 15 years of loyal service to venture out on his own and build his brand.
Long-time family friend, Sam Ben-Avraham, offered Fieg the chance to run the sneaker section of his fashion boutique Atrium. Recognizing the opportunity, Fieg countered by opening a store within a store. Atrium would still be the flagship but Kith would run the sneaker section independently. This was just the beginning.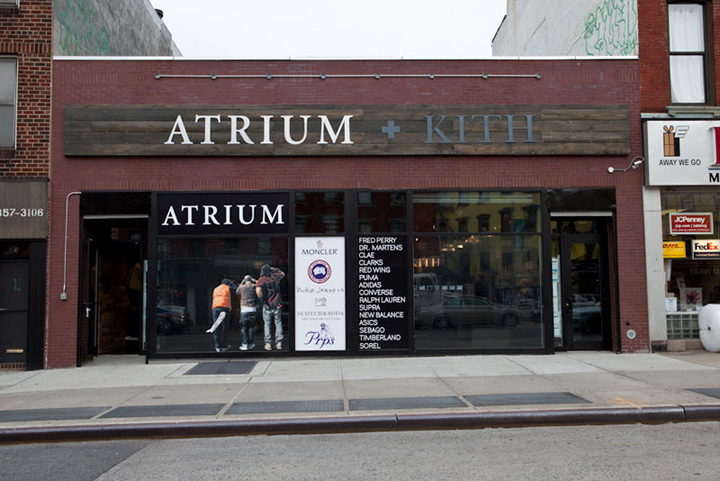 By 2011, the Kith name had launched its own storefronts in Manhattan and Brooklyn. With Ronnie at the helm and all the relationships he built along the way, Kith became the go-to shop for limited releases and collaborations. While the Kith label had started with a few fashion pieces the majority of their stock and sales came from sneakers. Que 2012.
On Fieg's birthday in 2012 fashion house Scotch & Soda gifted him a pair of camo pants. While he liked the pants, he wasn't all in on them so he took them to his tailor and had some adjustments made. He added an elastic cuff and a trimmer fit throughout. Now that he had crafted pants he loved he headed to New York's garment district and 12 pairs made up just like them. He put the limited run out on the rack at Kith and was shocked by what happened next. The pants didn't make it through the day. They were an instant success and the modern American streetwear movement started right then and there.
Once the sneakers and clothing really started to take off, Fieg knew there was only one thing left to do. Start a cereal counter in his stores.
Since he always had a sweet tooth growing up, Ronnie decided to incorporate that into his stores where shoppers could grab a bowl of cereal, ice cream, or other desserts while shopping. Kith Treats quickly became the snack bar with just as much hype as the brand itself. After having a 6-month pop-up shop in partnership with Nike, Kith Treats has now sold over 1 million snacks to date. The snacks were not only a financial success but a cultural one as well. They made Kith a destination instead of just a store. They turned a sneaker boutique into a place where you could just come and hang out. It was truly ahead of its time and such a significant stepping stone in growing the name.
Today, Kith stands as a global icon for sneakers, streetwear, and sweet snacks with stores from Tokyo to California. Who would have thought that a kid from such humble beginnings could turn out to be such an innovator and ambassador for culture. What started out as the only shoe his mother could afford is now an enterprise with stakes on three continents.
Stay tuned for A History Of Kith Part 2 - The Empire Expands as we take look into how shared store operation grew into an international pillar of fashion. For the latest information on sneakers, clothing, and collectibles and to stay up to date with the latest drops, connect with us on Instagram and Twitter.
Images via Architectural Digest, Clarks, Retail Design Blog & Clarks, Retail Design Blog & Kith