StockX has been in the midst of a legal battle with sneaker giant Nike, over claims of selling replica sneakers as authentic. StockX has since removed the "Verified Authentic" tag from their product pages. With all the controversy surrounding StockX in recent times the cherry on top was when Nike claimed their "99.95% authentication accuracy rate" process was a baseless claim. Sneaker heads have taken to social media multiple times to call out the resale giant, claiming they were sent fake pairs of sneakers. The statement from Nike confirmed their suspicions, Nike purchased four pairs from the consignment site to prove their point, all four pairs coming back as replicas.
StockX's business model was to provide 100% authentic sneakers conveniently and stress free, the claims of 100% authenticity grew the marketplace tremendously, but the business model now seems to be a failure as the stress for buyers increases as they can no longer guarantee authentic pairs. The changes on the StockX site have already been implemented to popular releases like the upcoming Air Jordan 1 Retro High OG Lost And Found. Earlier this year the page showed both a tag that read "Verified Authentic" and "Condition New" for all their sneakers, if you pull up the same product now, the "Verified Authentic" tag has been removed.
Changes Made To Product Page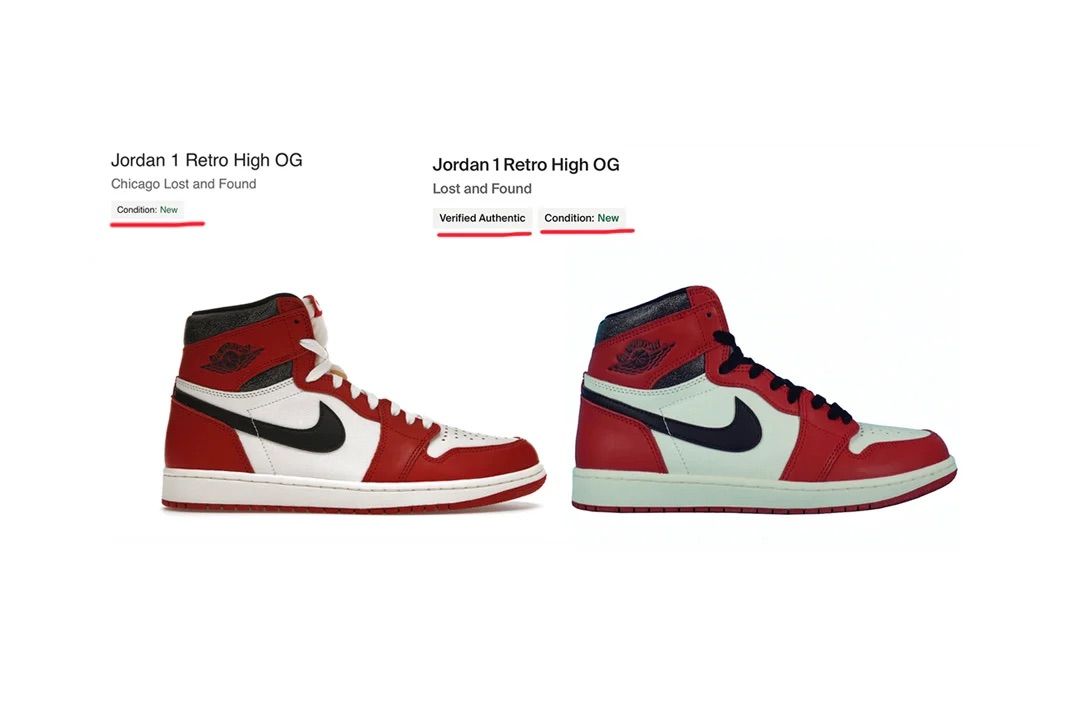 Left shows new product page (November 11, 2022) Right shows previous product page (August 25, 2022)
Changes Made To Help Section
If you take a trip to StockX's Help Section the changes here have also been made apparent. Rather than continuing to claim authenticity they now only state "We verify" and "When your item is verified, it is shipped to you." However, when you check the verification process for buyers page, they still claim to have an authentication center. They go on to state "the exact nature of the verification process varies by item," which to many sounds like a cheap excuse to avoid fulfilling their promise of authentication.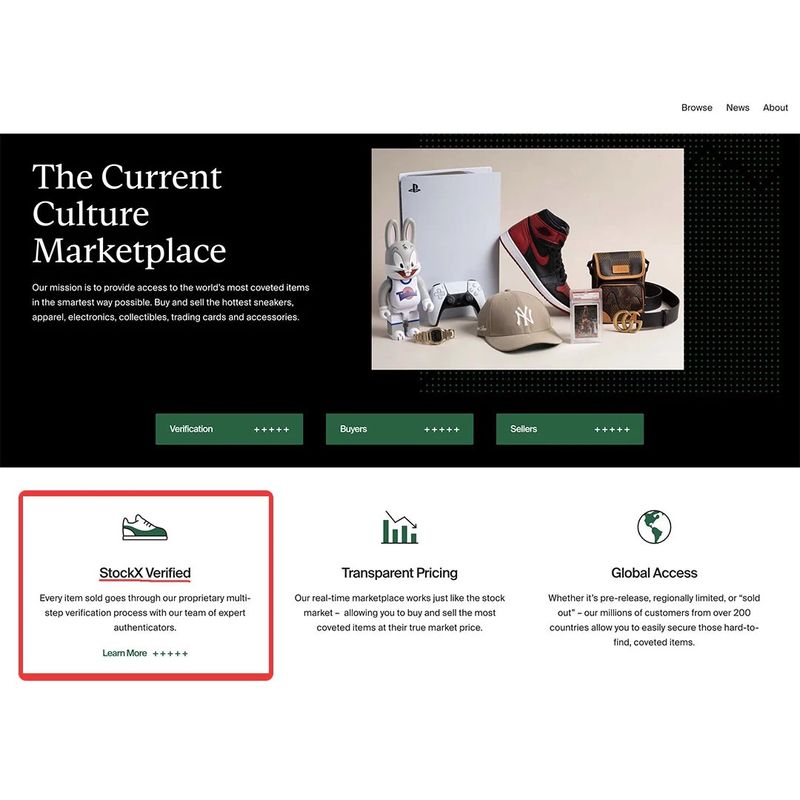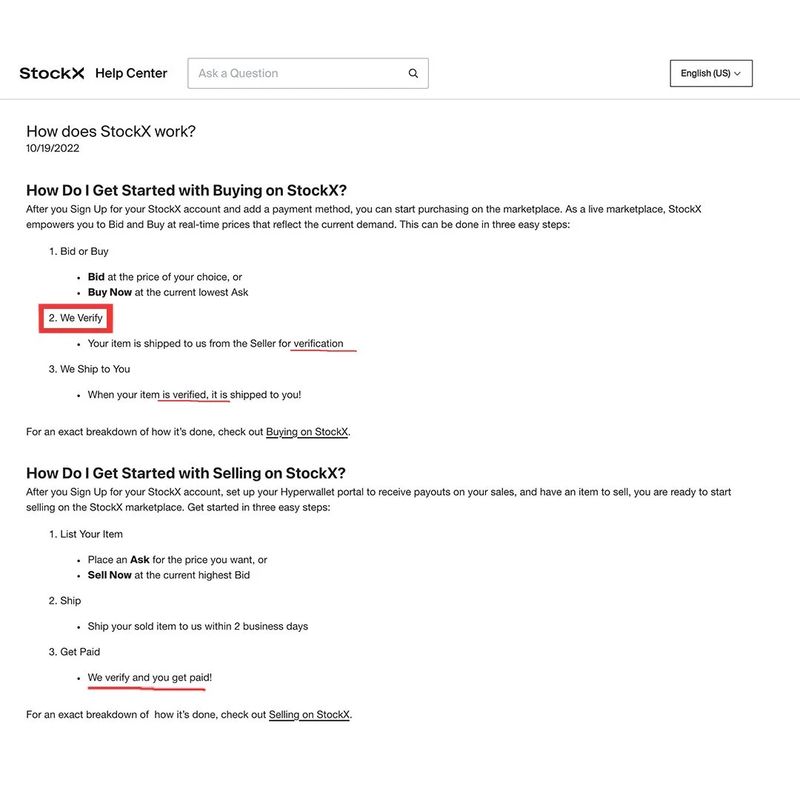 StockX "How Does StockX Work" Page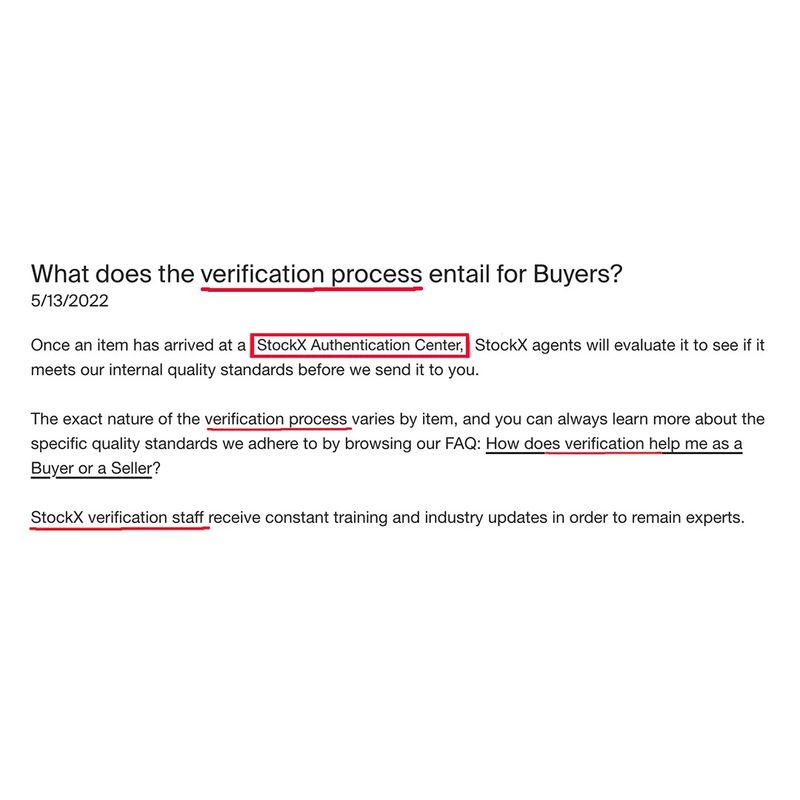 StockX Verification Process For Buyers Page
While these small tweaks may seem like nothing, these small changes could offer a huge defense in their on going legal battle with Nike. StockX may be looking to take advantage of a loop in the justice system by changing "Authentic" to "Verified,"the grey area between these two words could prove to be the deciding force in the case. For more information on the StockX controversy, and to stay up to date with the latest releases, connect with us on Instagram and Twitter.
StockX Official Statement:
"Our comprehensive approach remains unchanged. While product authenticity remains core to our analysis, our verification process is a better reflection of our broader value proposition that we provide customers by reviewing all products sold on StockX.

We look at a range of indicators before sending a product onto a buyer and there are a number of reasons why a product may fail to meet our elevated standard of excellence, including incorrect size, missing accessories, a damaged box, a manufacturer defect, or if it shows signs of previous wear. Since our inception, StockX authenticators have reviewed more than 35 million products and we continue to invest in new technologies to use alongside human inspection and refine our policies to best serve the customer."