Many believe the resell game is just an endless hustle of queuing in lines, going to different retailers, and doing whatever it takes to get a pair for retail. While this is true for the majority of resellers, a select few source their pairs in a very different way: backdooring.
In short, backdooring happens when someone gets the chance to buy a pair, or multiple pairs, of an exclusive release without having to go through the usual release procedures. This could be raffle, first come first serve or online. Simply put, the buyer gets pairs reserved for himself while everyone else has to follow the general release rules.
Many claim that these practices are breaking the rules and destroying sneaker culture. Many would agree, but would jump at the opportunity to have the same treatment. So how does one usually acquire a "backdoor?" It's all about who you know, often times it goes through management of the retailers selling the shoe. The buyer pays a premium on top of the retail price, the backdoor gets a cut and still sells the inventory, it s a win win situation for management.
Backdooring is a serious offense in the eyes of Nike and Adidas, as well as other footwear giants. In extreme cases the employees of the third party retailers have been prosecuted. In 2021, three former employees of Footlocker were charged in a Singaporean court over receiving bribes related to getting access to highly coveted limited edition shoes. (Channel News Asia)
Employees are taking a serious risk that could lead to losing their jobs or even facing criminal prosecution. This risk involved makes things very secretive and difficult to prove. So why are people still backdooring? The Air Jordan 1 Lost and Found is already being backdoored, and the sneaker isn't releasing until late November. Twitter user, @tradeblock_us, posted a picture of the sneaker being backdoored at a third-party retailer which led to anger and turmoil online. The photos spread like wildfire but Nike had no comment on the issue. It seems to be a never ending cycle that big brands refuse to acknowledge.
In 2021, an executive at Nike by the name of Ann Hebert resigned after 25 years with the company, due to discovery that her son was a massive reseller. His instagram, @West.coast.streetwear, was reportedly garnering $200,000 a month in sales. It still isn't crystal clear how he was able to acquire the amount of pairs, but he was many of the transactions completed were through the use of his mother's credit card. This ultimately tied the operation to her and Nike. As crazy and unfair as this story may sound the conclusion may amuse many, the only reason the operation went bust was because of the sons inability to control his desire to show off on the internet. Bloomberg featured him in an article about sneakers and he went on to brag about his $50,000 profit.
While Hebert did eventually resign, Nike released a statement claiming that the departure was mutual and had no mention of the trouble that her son had caused for the brand. This makes many believe that Nike has no interest in the average buyer as long as they get their money. They have yet to give any acknowledgment of the issue and sweep it under the rug.
Micheal Jordan's son, Marcus Jordan, has also been in hot water over allegations of backdooring the Air Jordan 1 Trophy Room. Marcus played college ball but never made it to the NBA, in an attempt to escape his fathers enormous shadow Marcus created Trophy Room, an elevated boutique based in Orlando Florida. Marcus has collaborated with his father on numerous accounts, but the Air Jordan 1 Trophy Room is where the controversy lies.
The sneaker was limited to just 12,000 pairs, in retrospect thats around a quarter of the usual stock. Along with this the pair would only drop via Nike SNKRS app and Trophy Room, making this release extremely exclusive. A number of high profile resellers had photos with hundreds of pairs of the Trophy Room collaboration before they even touched the shelves. BenjaminKickz was one of those individuals as he flexed his pairs for social media. The shoes were reportedly being backdoored for anywhere from $850 to $1,200, with a retail price of $190, one can only imagine the profits on the deal.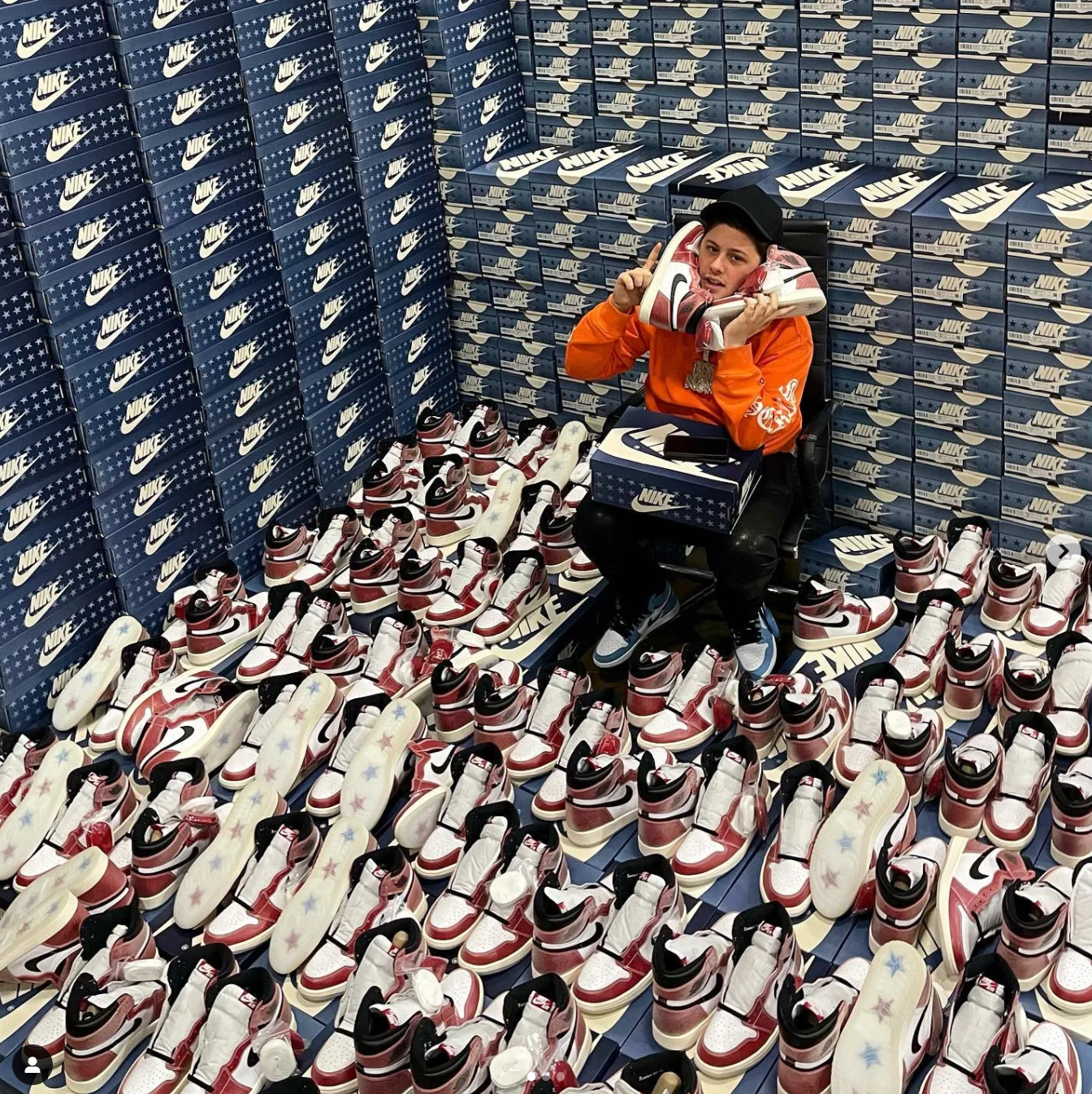 According to Complex "...if you take a conservative estimate of the number of pairs backdoored, assuming just 20% of the 11,000 or so pairs that Trophy Room released were backdoored it would mean that they would have made a margin of anywhere between $1.85m to $2.6m, eye watering numbers for just one release."
Pairs are currently sitting at $2,000 on third party reselling sites like StockX, showing exactly why these individuals paid a premium. Marcus Jordan has denied the claims suggesting in a statement given by Complex.
"The fault actually sits with Nike for leaking the pairs from the warehouse itself. Regardless of how the pairs ended up getting backdoored, the fact that such a limited shoe got backdoored in such quantities is staggering."
Although Nike has taken no action against these retailers or its partners, the public is beginning to take notice. For more news on the sneaker game, and to stay up to date with the latest releases, connect with us on Twitter or Instagram.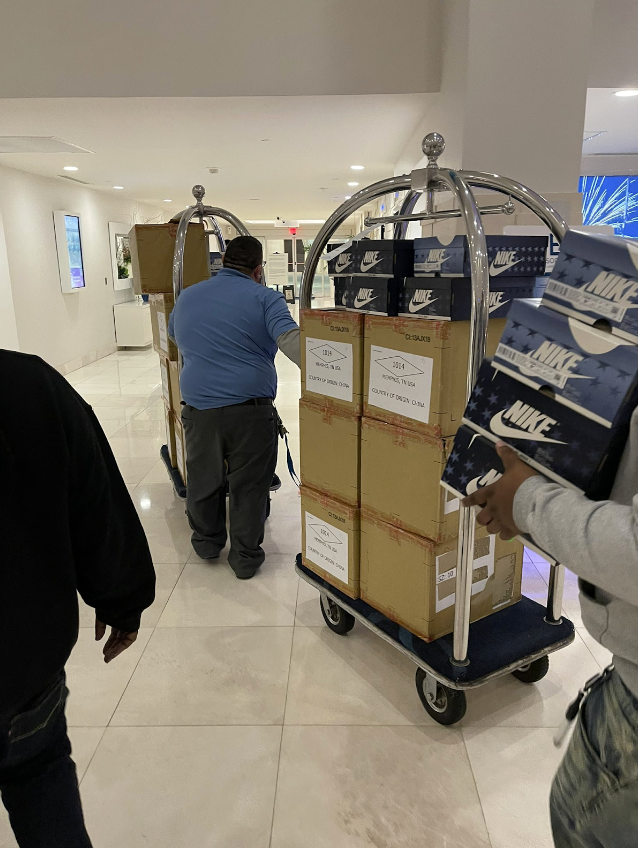 Photos via Complex