After almost 10 years Kanye West's relationship with Adidas may be coming to an abrupt end. During Paris fashion week, Kanye West's Yeezy season 9 runaway was overshadowed by his controversial shirt choice. Kanye wore a shirt with the words "WHITE LIVES MATTER" screen printed on the back. Days later Adidas released an official statement stating that the partnership with Kanye would be evaluated.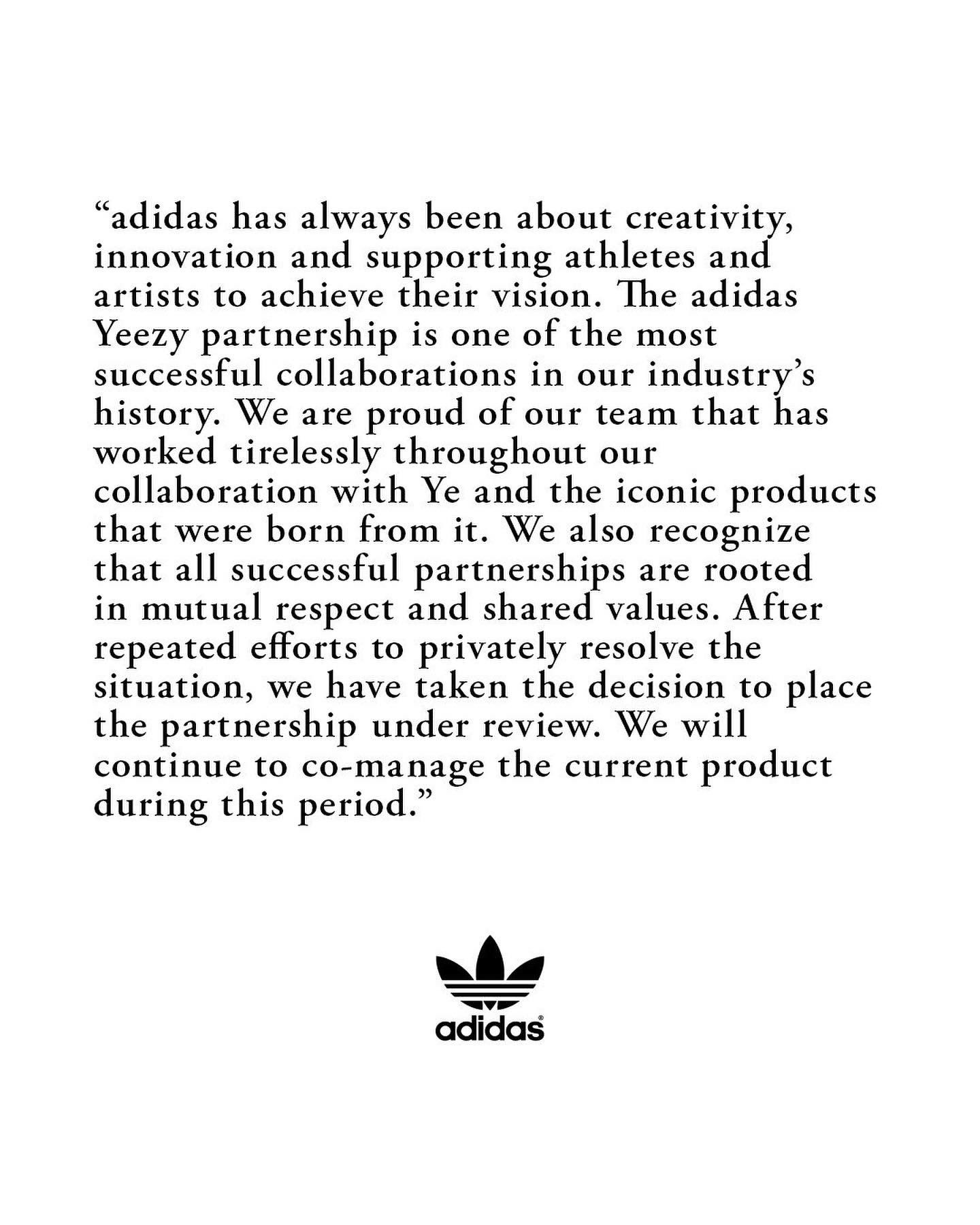 Kanye West took to Instagram to reply to Adidas statement, "F--K ADIDAS I AM ADIDAS" he continued the tirade by accusing them of ripping off his designs and refusing to give him the creative control he requested. He also stated that he wanted out of his deal with the corporate giant with $2 billion in compensation for damages. In September, Ye called out the CEO Kasper Rorsted in a post that has since been deleted, which depicted a fake newspaper article claiming the CEO had passed away. He continued his rant by posting photos of other company board members.
On September 12, Kanye had a phone interview with Bloomberg where he said
"It's time for me to do it alone, it's fine. I made the companies money. The companies made me money. We created ideas that will change apparel forever. Like the round jacket, the foam runner, the slides that have changed the shoe industry. Now it's time for Ye to make the new industry. No more companies standing in between me and the audience."
Kanye and Gap have since terminated their contract together and it seems like Kanyes latest social media antics will result in a similar fate with Adidas. To stay informed with the latest in sneaker culture and to stay up to date with the latest releases, connect with us on Instagram and Twitter.
Photos via TMZ