Update (4/19/2023): The Air Jordan 1 Chicago Lost and Found date has been set. We will see a restock on April 20th, 2023. Keep an eye on our socials to get the most up-to-date information on how to cop on this restock.
Leave it to Nike to set the internet on fire on an otherwise harmless Tuesday afternoon. Sneakerheads were just minding their own business when the SNKRS App dropped a bombshell poll Tuesday afternoon that implied a restock of a certain pair of Jordans.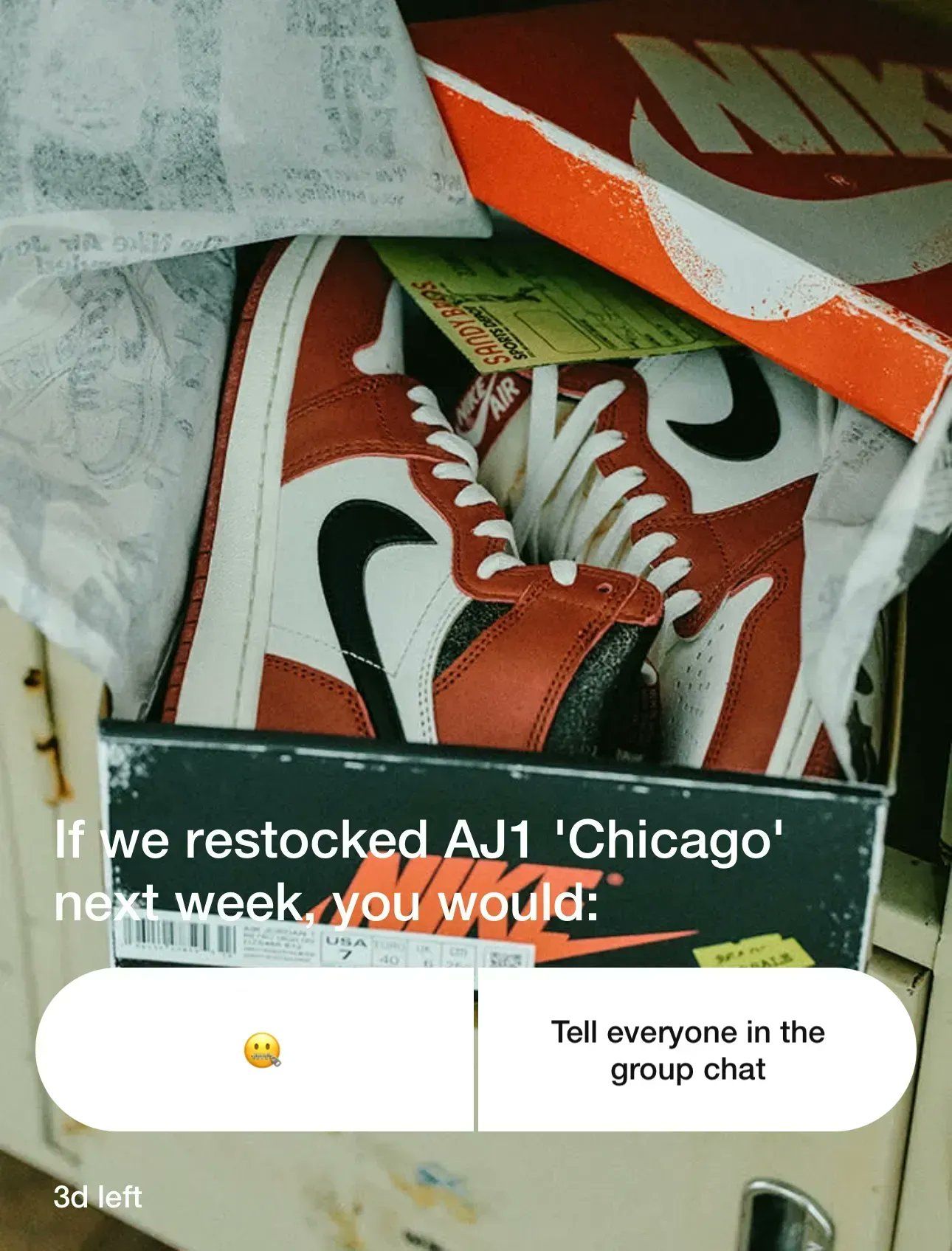 The Air Jordan 1 Chicago Lost and Found was the single most hyped drop in recent memory and rumors of a restock have not stopped since the initial drop. The drop itself was a bit messy on the SNKRS App. Lots of log-in or entry errors and a lack of success shared on social media. This led many to believe that there must be more stock somewhere. After all the Lost & Founds were rumored to have north of 1,000,000 pairs.
Sometime around the turn of the year the first "leak" of a restock popped up that was alleged to happen during a SNKRS Live episode. Then it was apparently pushed to a Shock Drop the following week, then a SNKRS Pass, and then, and then, and then… Now we have the first credible piece of evidence pointing to a restock with Nike's poll asking what you would do if you had the inside intel on a restock.
While they don't come right out and say there will be a restock, I'd be legitimately shocked if there's not. If they don't restock this would boost Nike to troll level 1,000 for getting everyone so worked up like this. Make sure you stay tuned and follow our Twitter and Instagram to be alerted of when the restock happens.
Images via Nike