Beyoncé and Adidas are reportedly going their separate ways, The Hollywood Reporter caught wind of the story from a source close to the Queen Bee. The source confirmed that the Grammy-winning talent and the sportswear giant had major creative differences that caused a rift between the two parties. In 2018 Beyoncé and Adidas entered a creative partnership with the intent to revive Beyoncé's active wear line Ivy Park. The two would go on to create a number of different capsules that included both apparel and footwear.
Where Did It All Go Wrong?
Adidas hoped that Beyoncé's star power would translate to her clothing line just like Kanye West's Yeezy Brand did. Unfortunately Adidas underestimated the influence Kanye had on the culture and overestimated the impact the Queen Bee had. Beyoncé's album sales always do amazing numbers and top the charts around the world. Her concert venues will regularly sell out and are resold for huge mark-ups on secondary markets like Ticketmaster, but unfortunately Beyoncé's clothing line suffered a different fate. According to the Wall Street Journal, the collaboration was projected to sell $250 million but fell astronomically short when the partnership only brought in about $40 Million. Before the partnership was ended Adidas lowered their projections for 2023 from $335 Million to $65 Million.
According to reports Beyoncé will try and reclaim the Ivy Park label for herself and create her own path to maintain creative freedom. This may come to a shock to those who love the R&B singer, but the partnership never lived up to its full creative potential. The items that did do well in the collection were beautifully crafted and were statement pieces, however the items that sat on the floor were borderline atrocious. For example the Ivy Park Adidas track suits did great numbers but low stock numbers kept sales from increasing. Collections like the Ivy Park Rodeo, which featured reconstructed denim pieces failed miserably because of their obscure fashion and inability to wear. Where did Adidas think people were going to wear a pair of pants that exposed your bottom? We know that sex sells but in this circumstance it did not.
Photo via @weareivypark (Rodeo Collection)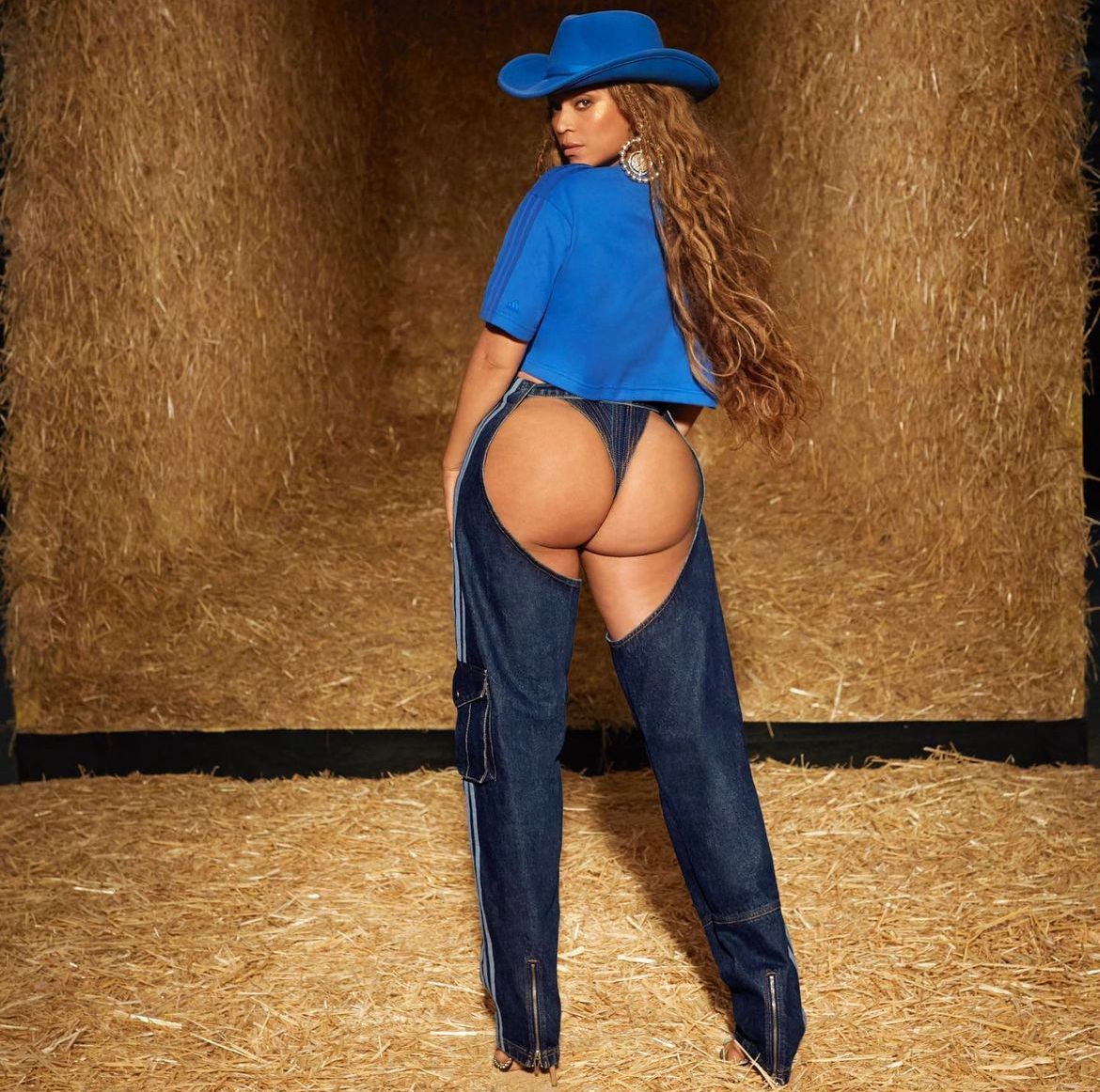 Adidas thought they bagged themselves the female version of Kanye, and while their numbers do relate in the music realm, Beyoncé's influence compared to YE's is insignificant in the fashion world. Kanye made a name for himself through his Yeezy label hosting a variety of fashion shows that showcased his mastery for the art of apparel design. Beyonce's Ivy Park label didn't do numbers even when it debuted in 2016 and only gained traction from her name.
We hope that Beyoncé will use her creative genius to create clothing the same way she creates her music. For now we'll just have to wait and see what the Queen Bee has in store, for more on the latest news going on in the industry, and to stay up to date with the latest sneaker releases, connect with us on Instagram and Twitter.