Now that the Teddy Santis and New Balance marriage is well past the honeymoon stage we can see just how much their two styles are made for each other. Santis, a New York-based designer and the founder of Aimé Leon Dore (ALD) has a style geared towards vintage and nostalgic vibes. What his designs lack in vibrant colors and patterns he makes up for in premium materials and thoughtfulness.
The Boston-based New Balance has long been known for comfort over style. However, recent years have brought them to the forefront of sneaker culture as the "Dad shoe" style has gained massive popularity. While the brand has indeed brought some vibrant collaborations to life, they've stayed true to who they are and strayed from anything over the top. Design partnerships with Joe Fresh Goods, and Action Bronson typify this style with designs that are both loud and muted at the same time.
With a flair for the reserved and a focus on quality, it seems like Teddy Santis and New Balance were destined to come together. The partnership planted its roots in 2019 when the ALD and New Balance put out a two-pack of 997s. Mixed materials based on New Balance's signature grey tones and soft highlight colors were marked by a pink tongue and yellow tongue respectively.
After the initial project, there were a few more pieces to release using various 990 models and a 3-pack of 827s. Then came 2020 when Santis found an all-but-forgotten silhouette while flipping through a magazine. The silhouette was the 550 that would become the cornerstone of the collaborative marriage. At the time New Balance hadn't produced the 550 in years and actually had to scour the globe in search of its blueprints before they could actually start work on the ALD update.
Once New Balance secured the plans Santis and the creative minds at ALD put together 4 colorways that re-introduced the 550 to the masses in October of 2020. All 4 were constructed using premium perforated leather with mesh base panels and a cracked leather logo. Vintage soles were added to the shoes and each one had subtle highlights of red, navy blue, grey, and green respectively. The ALD 550s were such a success that they went on to not only create a dozen more colorways over the next few years but also began working with the silhouette high-top cousin, the 650R.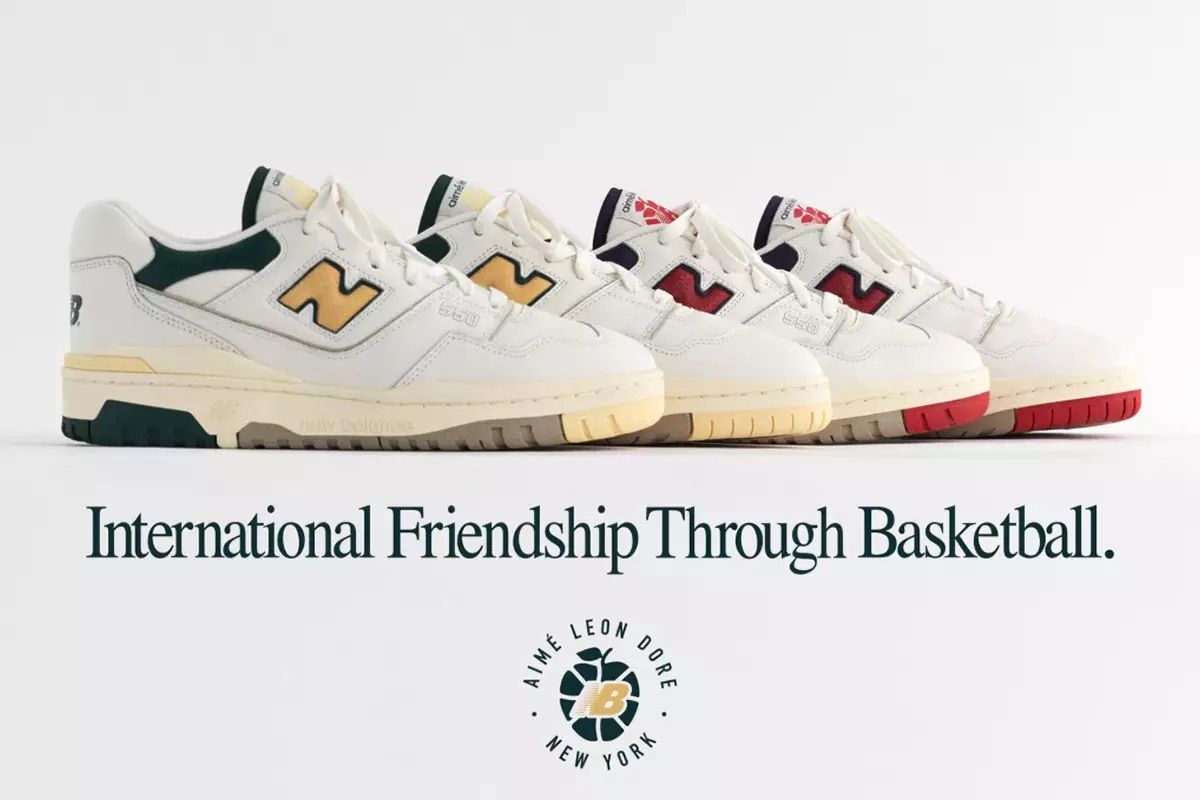 Aimé Leon Dore x New Balance 550
New Balance knew they had a superstar in the making with Santis and in April 2021 they formally introduced him as the Creative Director of the New Balance Made In USA (MiUSA) product line. The MiUSA line celebrated its new vision with the release of New Balance 990v2 Purple Yellow in January 2022. The first pair of the Teddy Santis regime utilized magenta and purple suede with golden yellow highlights, a design that is rather atypical for the standards of Santis and ALD designs.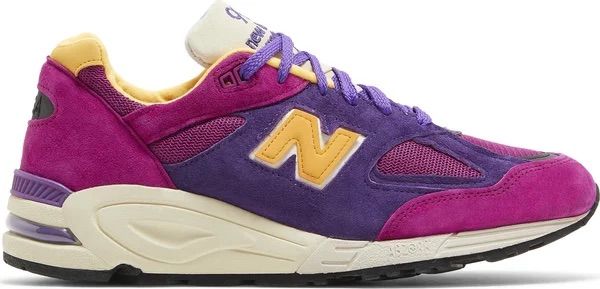 Teddy Santis New Balance Made In USA 990v2
Since then, the New Balance MiUSA Teddy Santis line has a new shoe nearly every month having touched on nearly all the entire 990 family with efforts from v1, v2, v3, v4, and v6. They also used the 996 models while ALD collaborations (not part of the MiUSA line) steered towards the 993, 991, and of course the 1906R.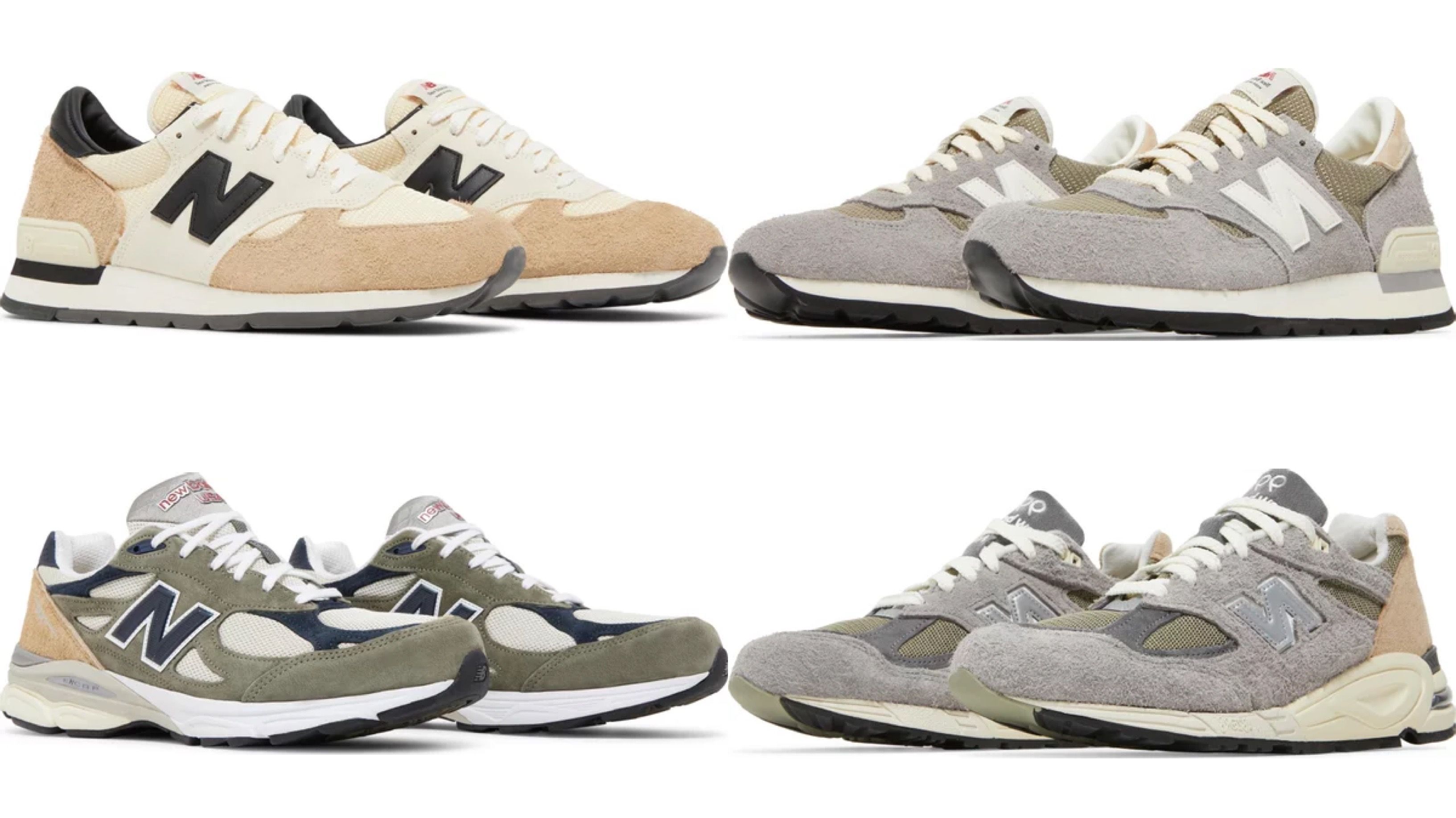 Various Teddy Santis New Balance MiUSA 990 Models
It's hard to think of two partners better suited to complement each other and the success of their installments only strengthens that sentiment. Believe it or not, this match made in heaven is still in its infantile stages and no doubt has much, much more in store for the world to see.
As always, follow us on Twitter and Instagram for all the latest news on sneakers, streetwear, and collectibles.