Update (3/16/23): In the Nike vs StockX lawsuit, recent documents revealed by brendandunne on Twitter suggest that Zadeh Kicks was a company that had purchased counterfeit goods issues via StockX. Now, this does not confirm the fact that Zadeh Kicks was selling fakes to customers, however, we do have additional clarity in how Michael Malekzadeh sourced some of his product. If he was purchasing sneakers from StockX, there is the possibility that not all pairs were verified as authentic before he fulfilled to customers. Images of the text can be found below. Stay tuned as we learn more details. We'll be sure to update this as more information becomes available.
Update (3/02/23): In a recent legal doc revealed by @vndsnk, it has been revealed that the receiver is asking the court to initiate clawbacks against "net winners", meaning if you cashed out early from Zadeh's Ponzi Scheme, the court may be coming for you. This court filing is specifically for a group of 19 individuals who they speculate have made upwards of $16 million from the Zadeh Kicks scheme. We do not know the identities of these 19 people. The legal document images can be found at the bottom.
The Zadeh Kicks collapse was one of the most widespread and known stories within the sneaker community in 2022. This story begins with the owner, Michael Malekzadeh, known as Zadeh Kicks who started his own sneaker pre-order business. Starting Zadeh Kicks in 2013, by 2017 he was seeing $6 Million in monthly sales and by 2020 he was ranked in the top 1% of all Shopify Merchants. By 2022, Zadeh Kicks became one of the largest sneaker pre-order businesses through the various connections Zadeh had with other businesses.
Zadeh's collapse begins with the limited regulations put in place within his business. With many layers in this story, the short story goes as follows: As Zadeh Kicks grew larger and larger it was apparent that he struggled to find enough stock to satisfy all his customer's orders. Zadeh's business flourished on the idea of pre-orders and long-shipment times. However, this led to him "buying back" customer pre-orders and offering store credit. This didn't last long as customers grew impatient and found his store, zadehkicks.com, offline and went with the money. Since then, Zadeh has been charged with defrauding customers for $70 Million and community fraud against banks for $15 Million. To recoup some of the loss, the nearly 60,0000 pairs of sneakers found in Zadeh's warehouse has noted to be liquidated. Leading us to the current day.

eBay is now hosting the Zadeh Kicks Inventory Liquidation via this link. With hundreds of sales already, some sneaker enthusiasts will find some great deals on select sneakers.

We will update you if we learn more. To stay up to date with all news regarding Zadeh Kicks and the latest releases, connect with us on Instagram and Twitter.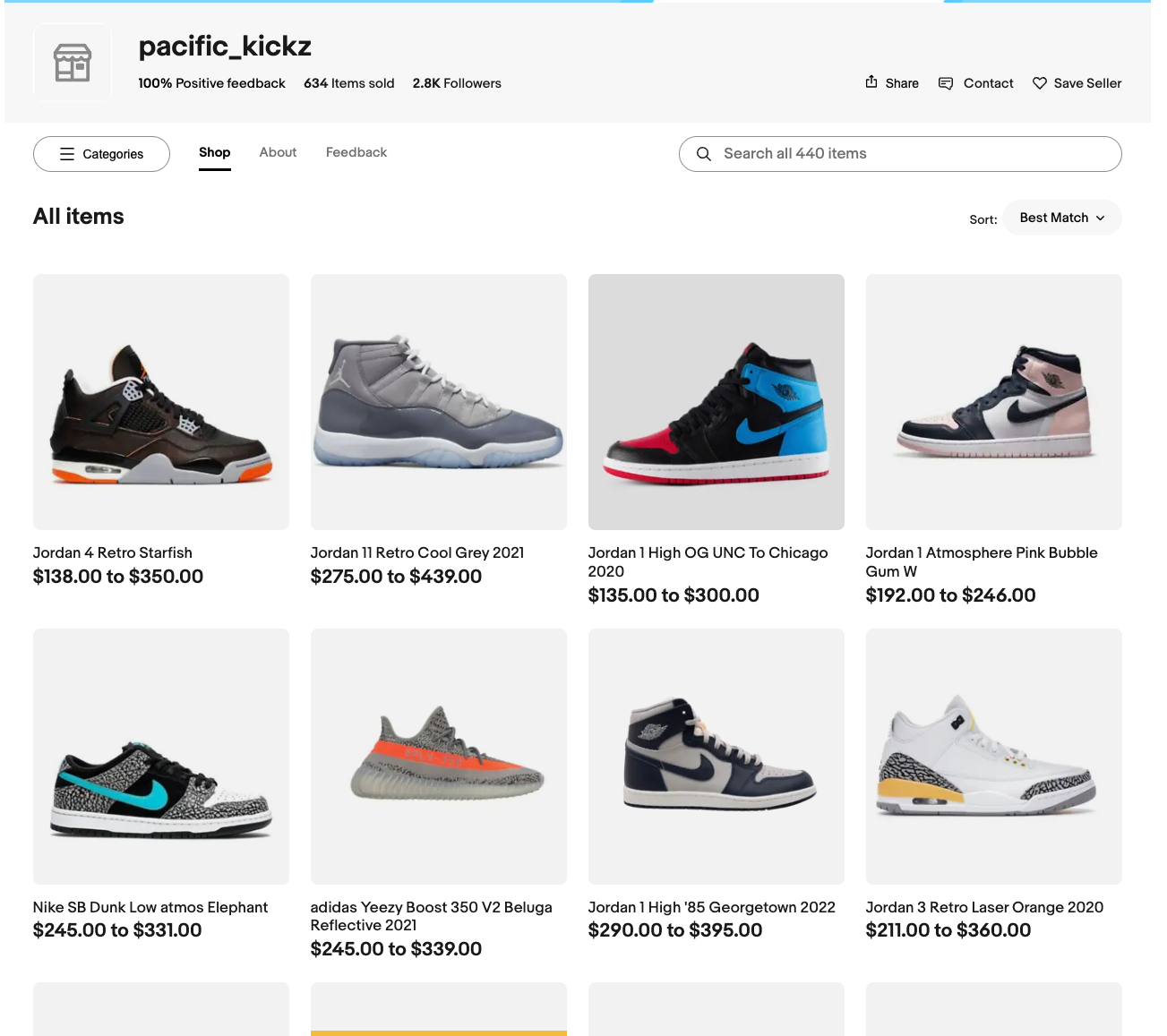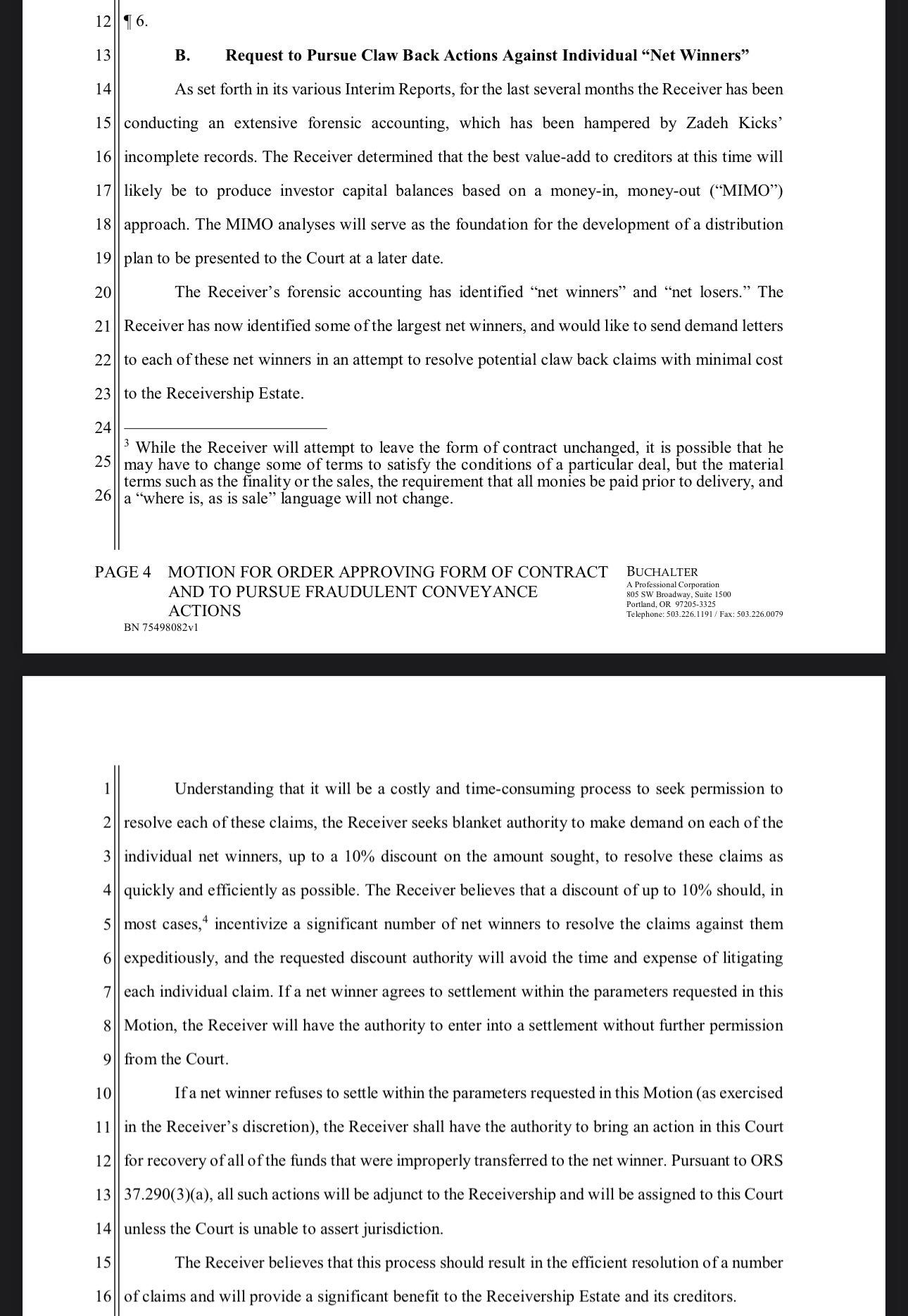 Image below via @brendandunne