Nearly 20 years after their partnership took flight, Nike and Edison Chen's CLOT have agreed to part ways. The partnership has yielded so many unique sneakers, some of them coming just this past year, but this newest one, the CLOT x Nike "What The" Dunk, proves that they are making every effort to go out with the biggest bang of the sneaker world has ever seen.
"What The" is a popular concept by Nike SB Dunk that takes inspiration from anywhere to create a mismatched shoe. Over the years, the "What The" style has been applied to everything from Dunks to Kobes to Air Prestos, but this marks the first time a design collaborator was brought into the fold. Thus far, we've only seen a small tease of the rear of the shoe, but it shows details are taken from the "1World" Air Force 1s, the "FLUX" Dunks, and "Sepia Stone" Jordan 13s, to name a few. It remains to be seen if they will use the clear toe box from the "Kiss Of Death" line or perhaps the outer/inner shoe creation we saw on the "Clotez" Cortez project. Whatever the finished product turns out to be, it will surely be a head-turner.
We don't yet have any release details on the CLOT x Nike "What The" Dunk, but with their agreement culminating at the end of the calendar year, you can expect to see a release sometime soon. This shoe could be the swan song for Nike and CLOT, so stay tuned to our Twitter and Instagram for updates.
Cover Image via @edisonchen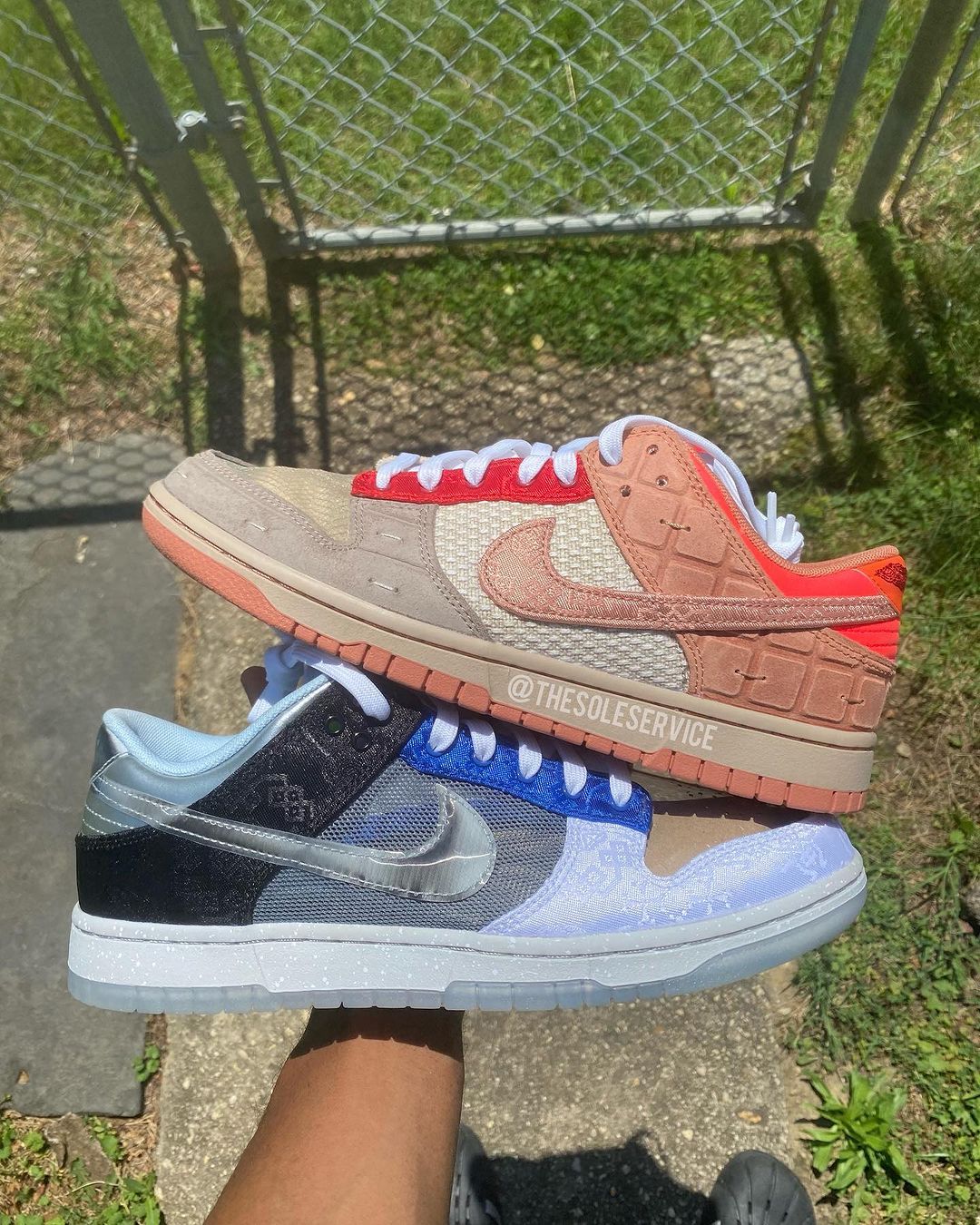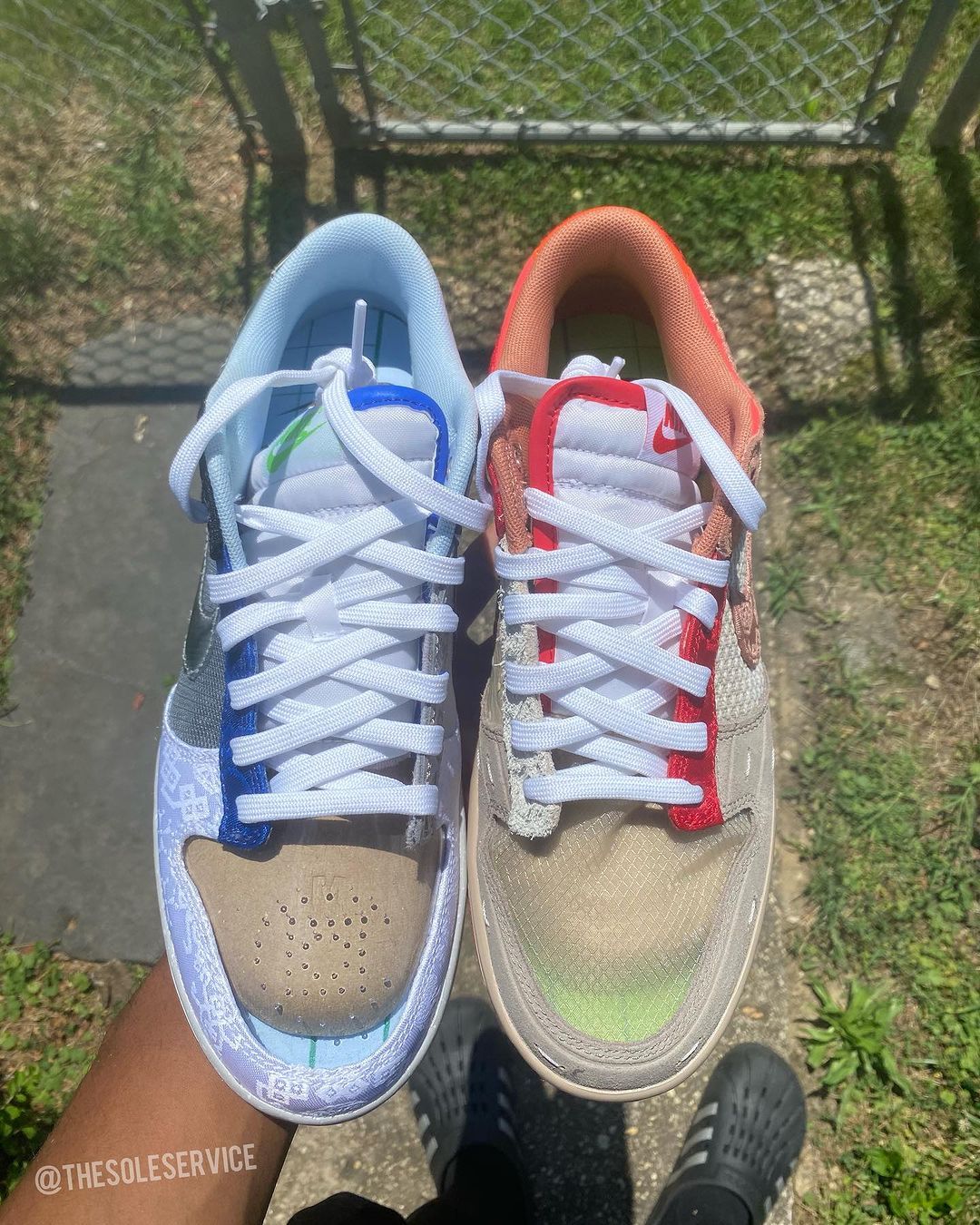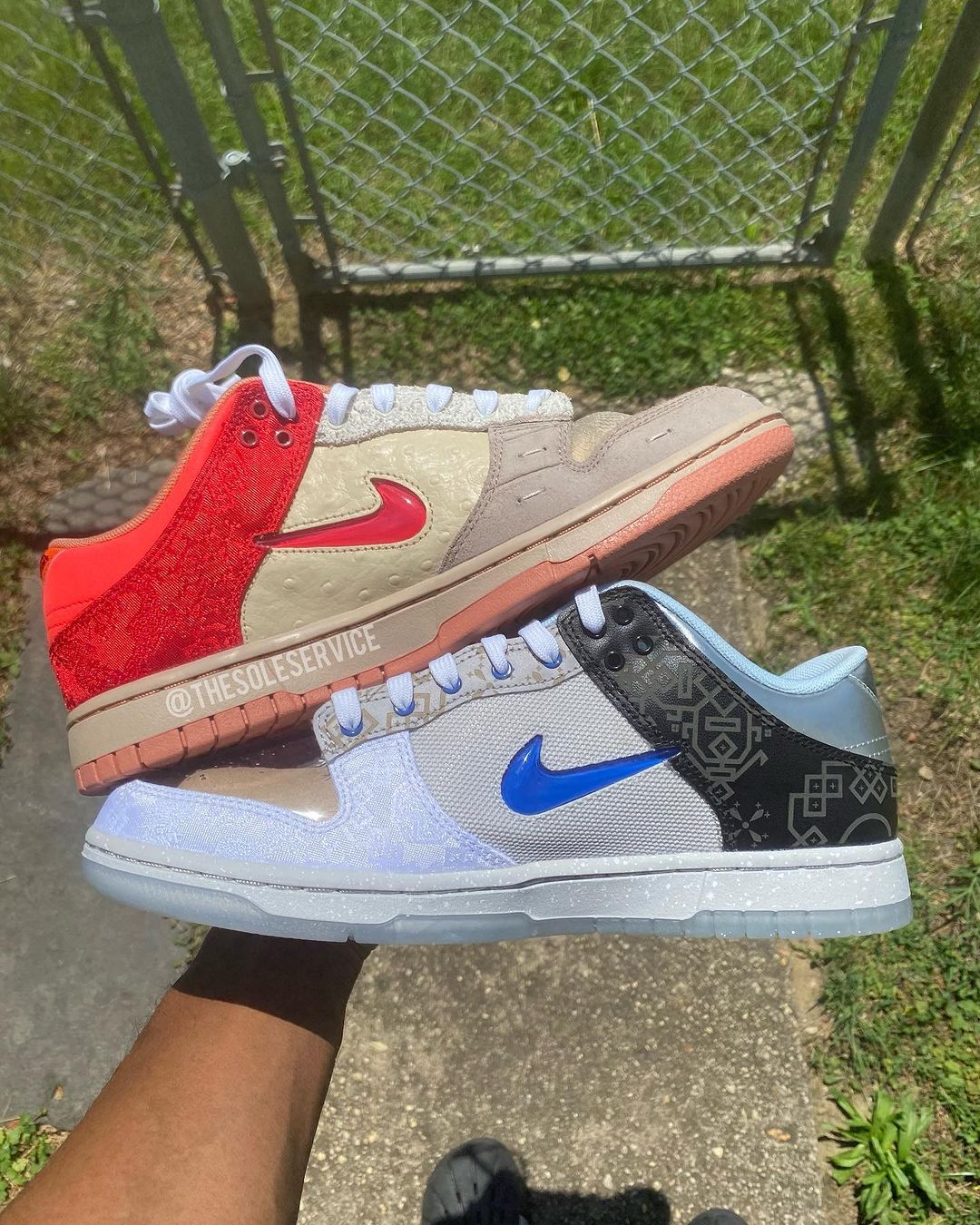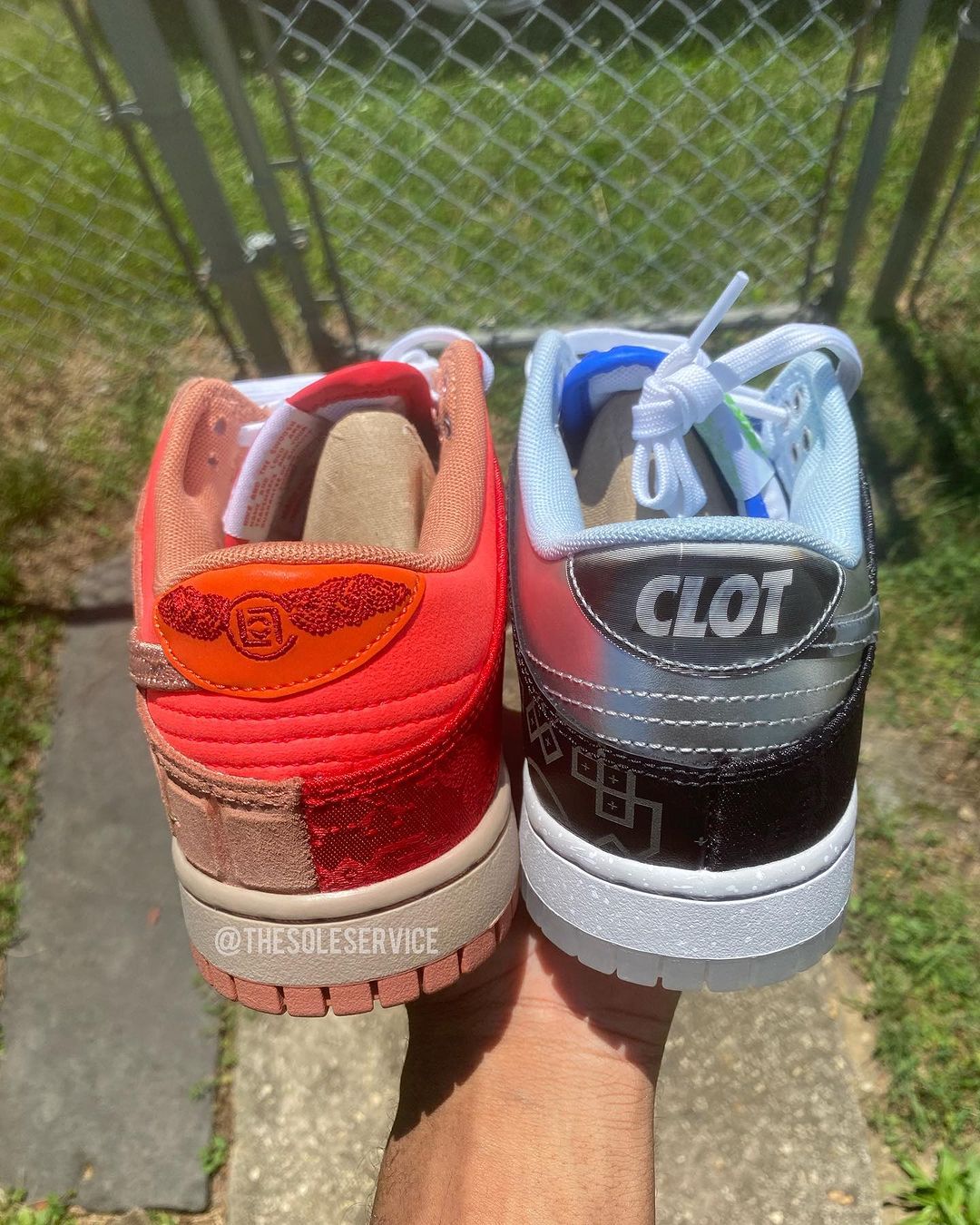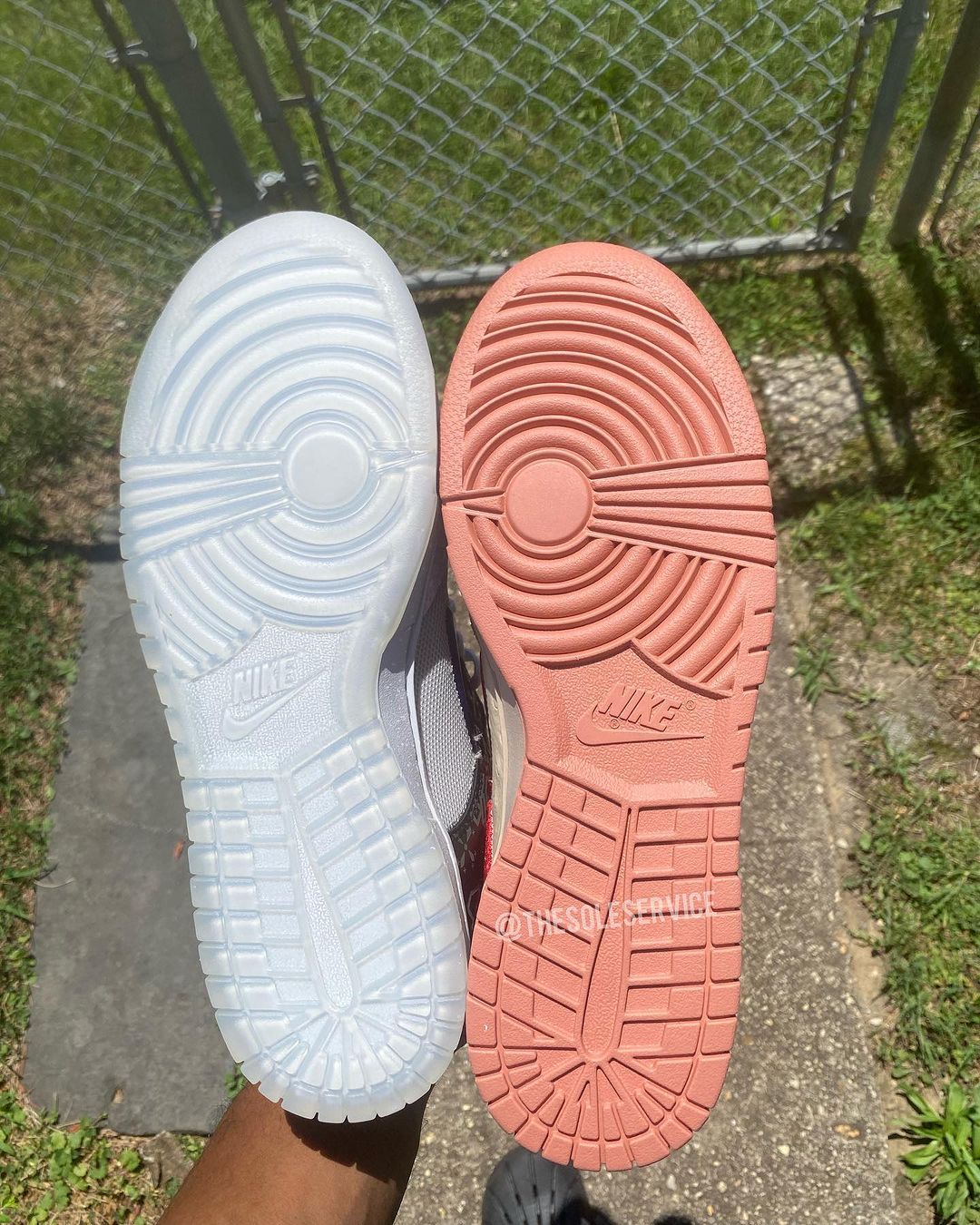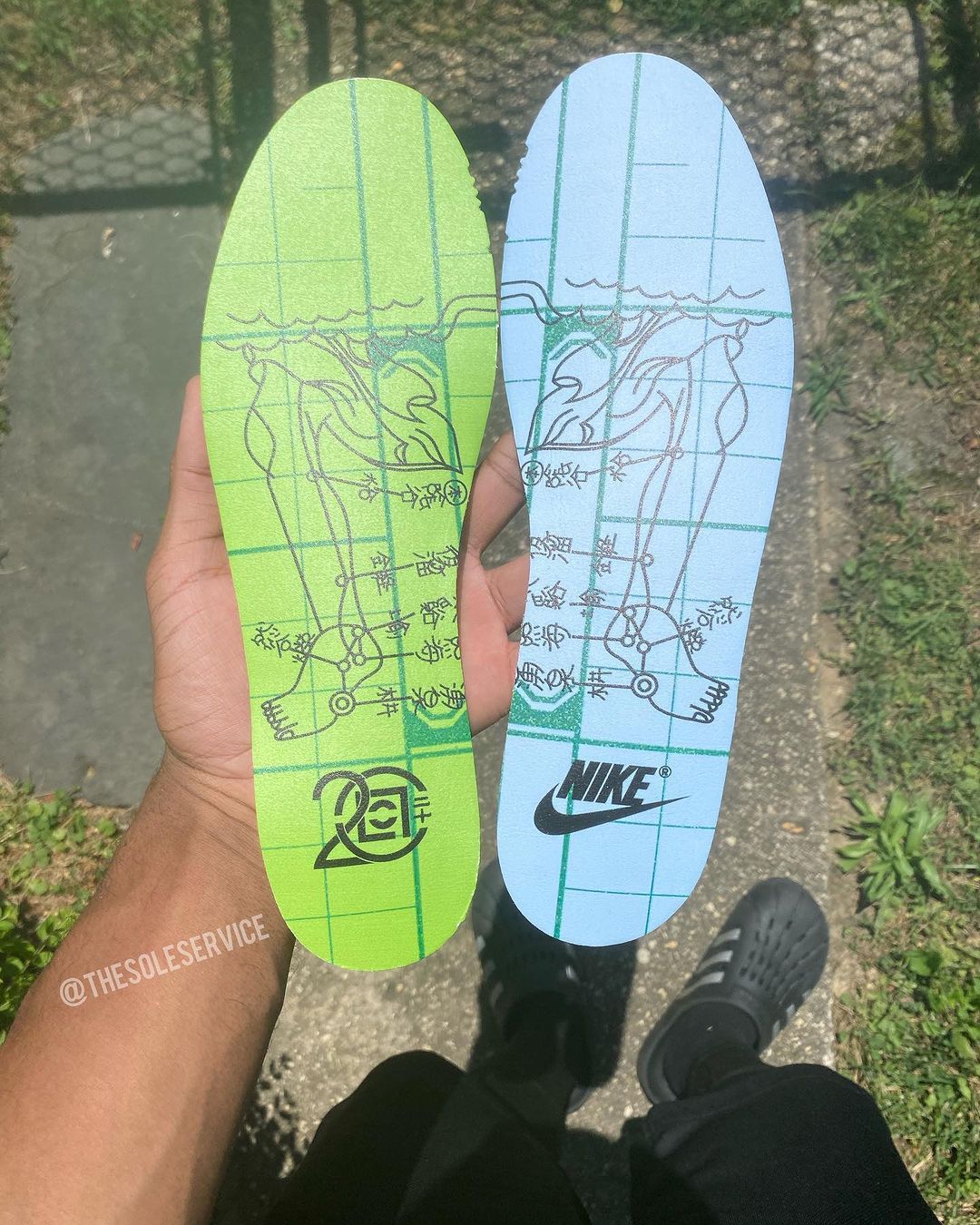 Images via @thesoleservice