The Yeezy Foam RNNR is a shoe that needs no introduction whatsoever. One of the best new design silhouettes the sneaker world has seen in decades. The Yeezy Foam RNNR was a breath of fresh air in a marketplace that had grown stale with retros. Its unique design of molded foam with ventilation cutouts and surprisingly durable sole was something we hadn't seen before.
The original vision Ye West came up with was to sell the Foam RNNR for $20 and produce so many that people from any walk of life could afford and find a pair with ease. The corporate vision for the RNNR was slightly different. A $90 price point was introduced, and initial releases were so limited that resale value nearly hit the moon. At their peak, certain colorways of the Foam RNNR peaked at close to $500 on the aftermarkets.
The days of super scarcity are far gone, and mass production has taken over. OG colorways have restocked numerous times, new colorways have been introduced, and even more are on the way before Adidas and Yeezy officially part ways once their sell-off is complete.
The Foam RNNR has become a staple of the summer months and can be seen virtually everywhere you turn. With so many colorways in production, Ye's original vision may be closer to realization than initially thought. With the sun seemingly setting on the Yeezy brand, our team took a few moments to rank the Top 5 Foam RNNRS of all time.
1. MX Cream Clay
While the solid color Foam RNNRs are clean, there's something about the MX variations. There's a handful of the two-toned mixed color models on the market, but the cream, brown, and grey blend did best by a mile. The color palate is as versatile as can be and still stands tall amongst a bevy of new colorways.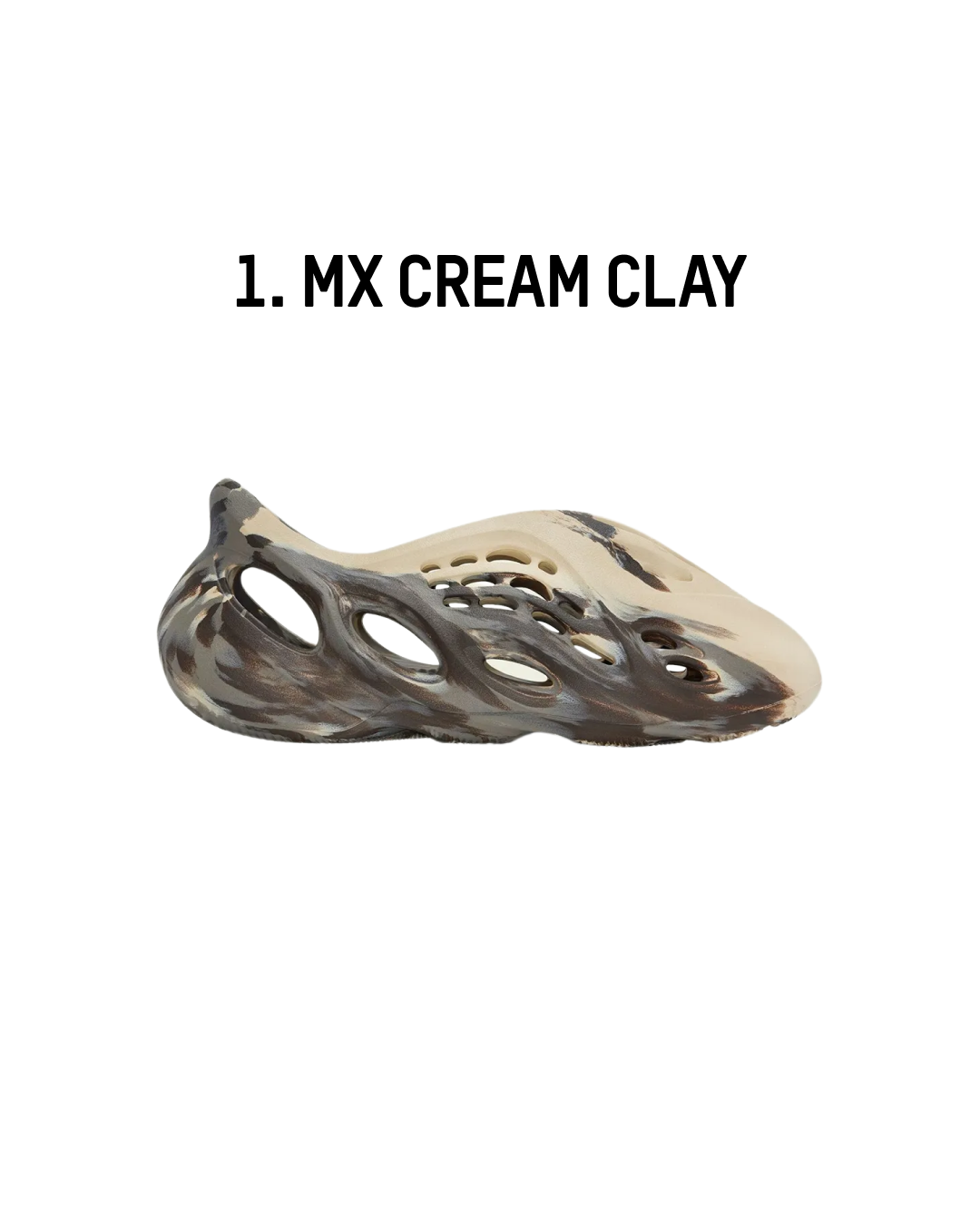 2. Onyx
You can't go wrong with classic black. The simplicity of all black is what makes this a special model. It's clean, classy, and rugged all at the same time and can be styled in countless combinations.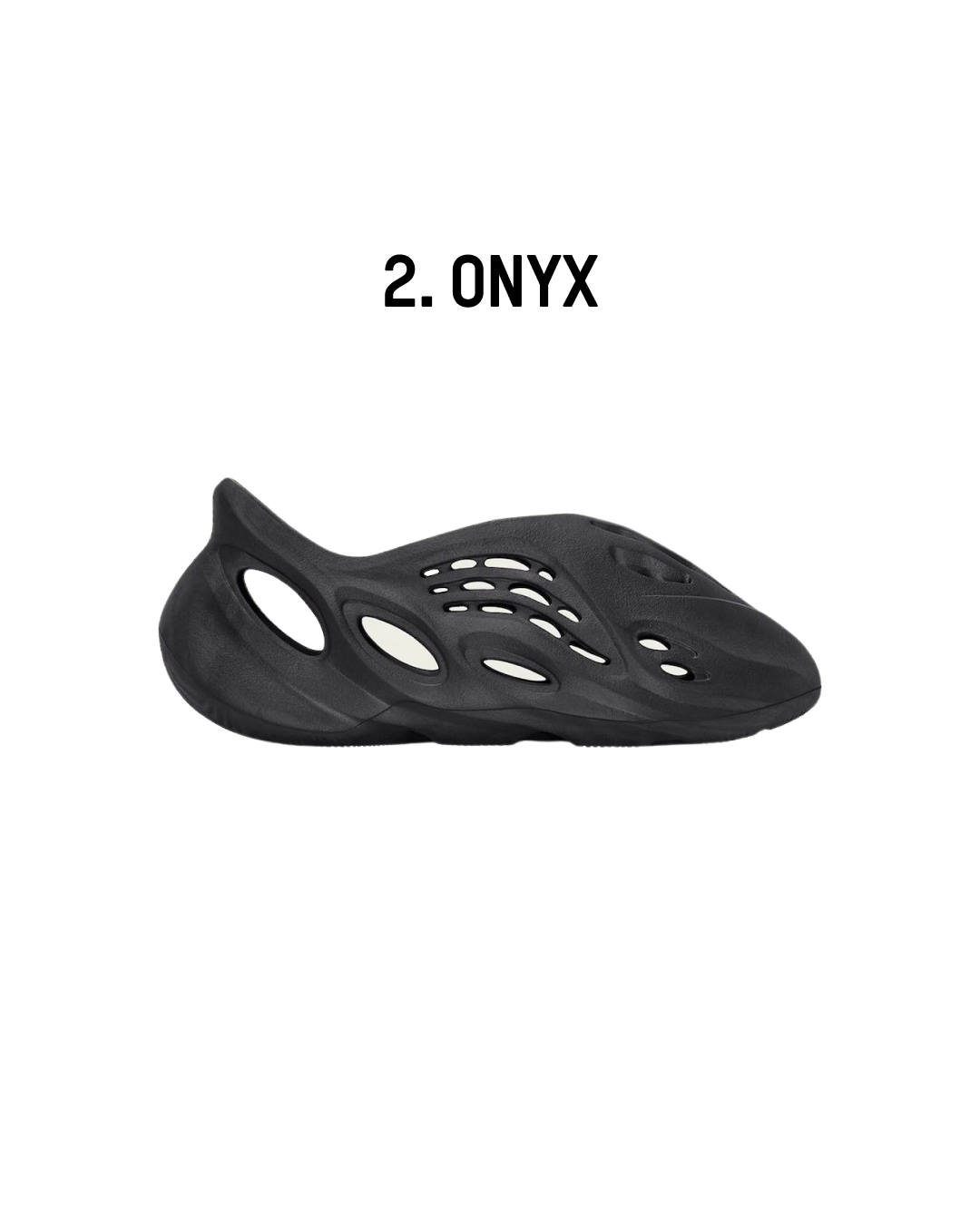 3. Vermillion
If you want to turn heads, try pulling up a pair of Vermillion Foam RNNRs. The bright red is striking and fits the silhouette so well. It may not be the easiest to style, but you're not wearing Vermillions to compliment an outfit; these are statement pieces, so act accordingly.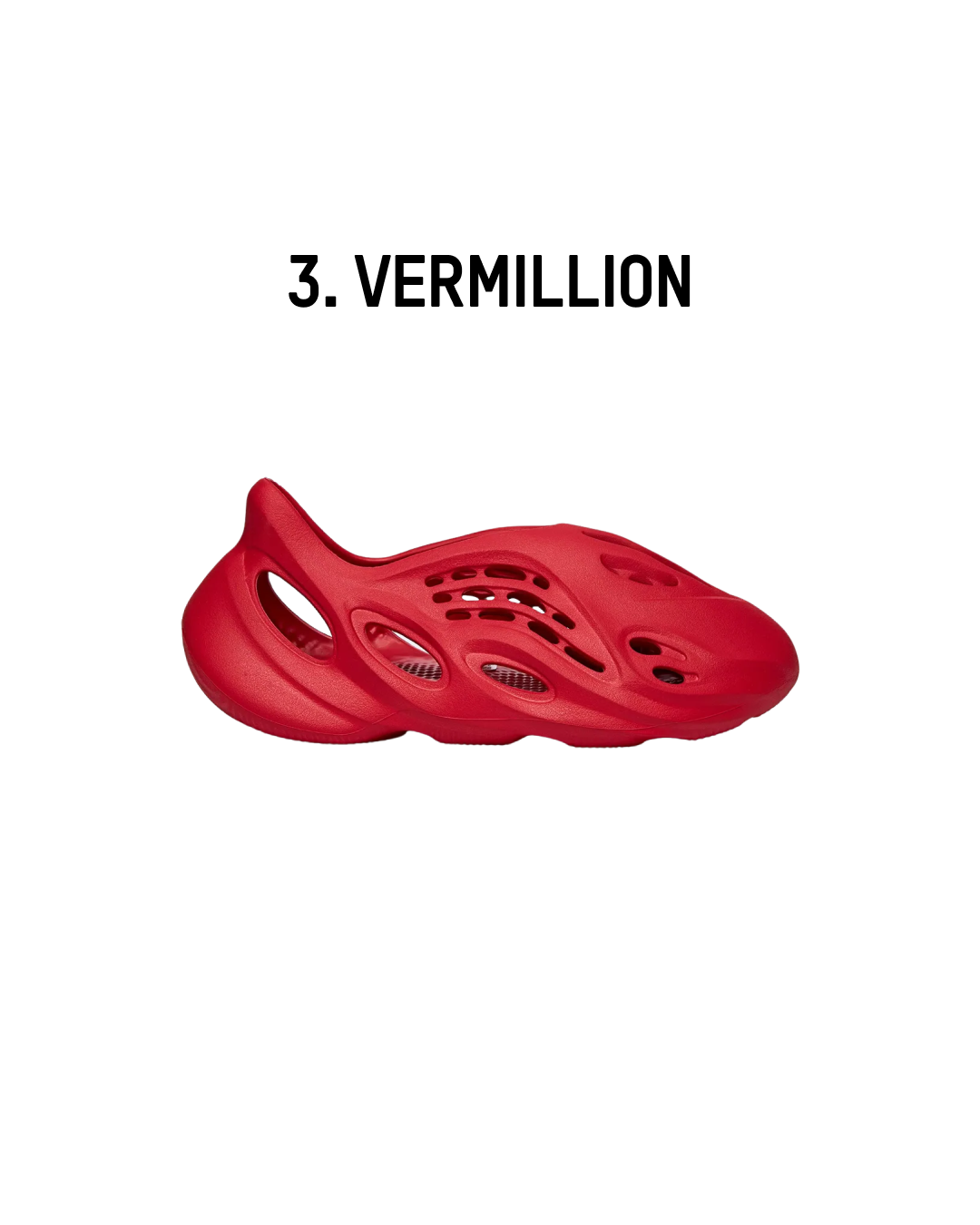 4. Mineral
The deep blue used on the Minerals is a first for Yeezys. We've never seen an approach like this on any colorway. The dark navy was different; it was smooth, sleek, and subtle. It makes you do a double and blend in with a crowd at the same time.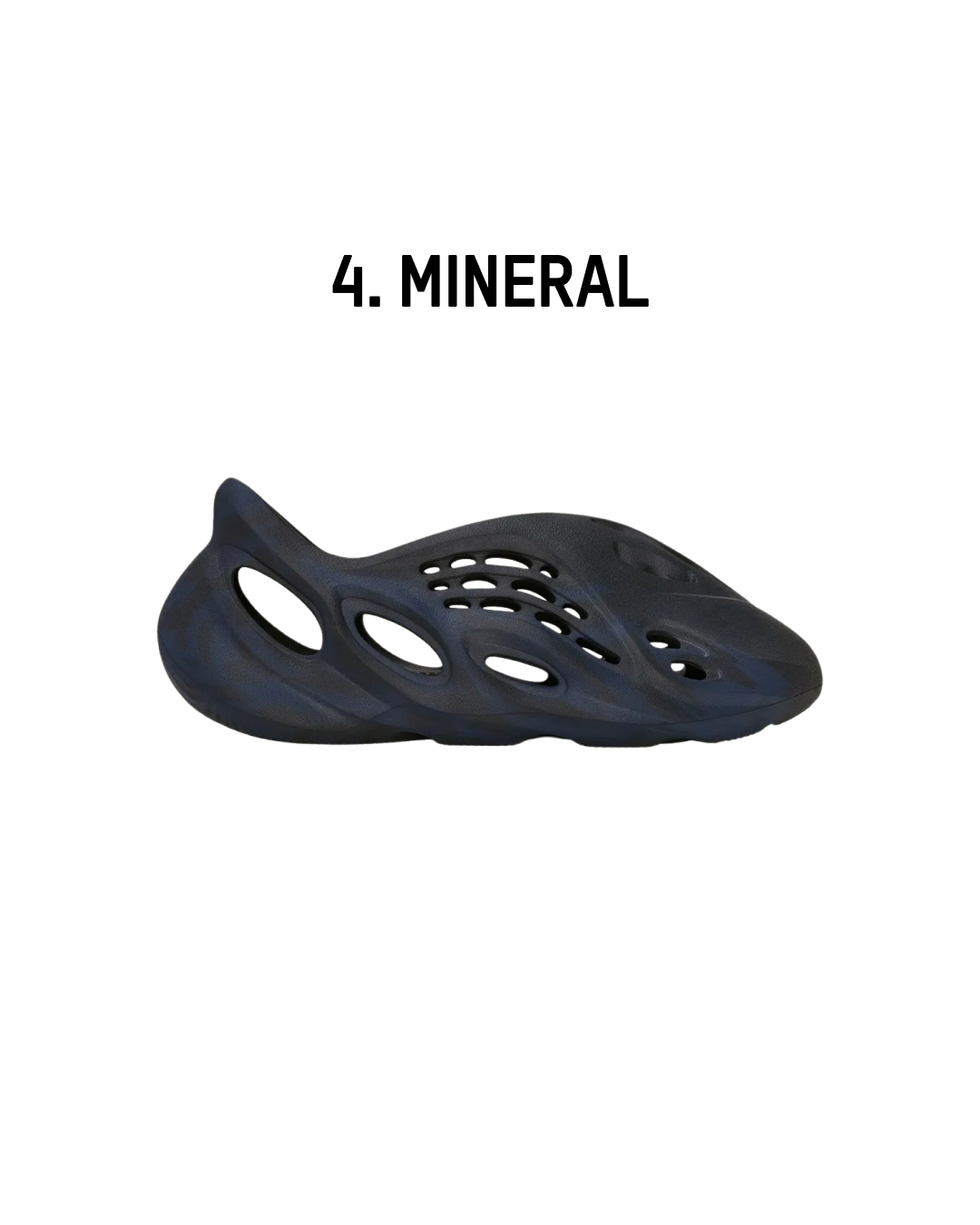 5. TIE - Stone Sage/MX Carbon
This was an impossible decision. The somewhat camouflaged look of the taupe and sage green blend is understated, and the black, taupe, and purple of the MX Carbon is overstated. These two colorways are polar opposites and, yet, the perfect complement to each other. We had no choice but to put these two in a dead heat.
If you've never owned a pair of Foam RNNRs, comparing the fit to anything is hard. People say they're just fancy Crocs, and they could not be further from correct. They're lightweight, breathable, soft on the feet, and durable enough to stand on pavement. Their style is unmatched and likely never to be duplicated. If you're on the fence, take the chance and give them a run before the Adidas and Yeezy releases are gone for good.
Check in with us on Twitter and Instagram for more of our "Staff Picks" series and more news on sneakers and streetwear.