UGG Boots have been selling out everywhere, with shoppers scrambling to get their hands on the popular footwear. The UGG Ultra Mini Platform Boot in particular has been a hot item, with markups seen on secondary marketplaces as demand continues to soar.
According to KTLA, the boots have been selling for as much as double their original retail price on sites like eBay and Poshmark. In an article from Yahoo Finance, it is noted that UGGs are "flying off the shelves" at physical stores as well, with shoppers eager to snag a pair before they sell out.
The UGG Ultra Mini Platform Boot has been getting a lot of attention in the media as well. The Wall Street Journal called it the "must-have shoe of the season," and StockX, the popular sneaker reselling platform, has listed UGGs as one of their most popular items. With all this hype, it's no surprise that the boots are selling out at such a rapid pace. Make sure to check our Twitter and Instagram for future updates on the latest sneaker trends and other related news!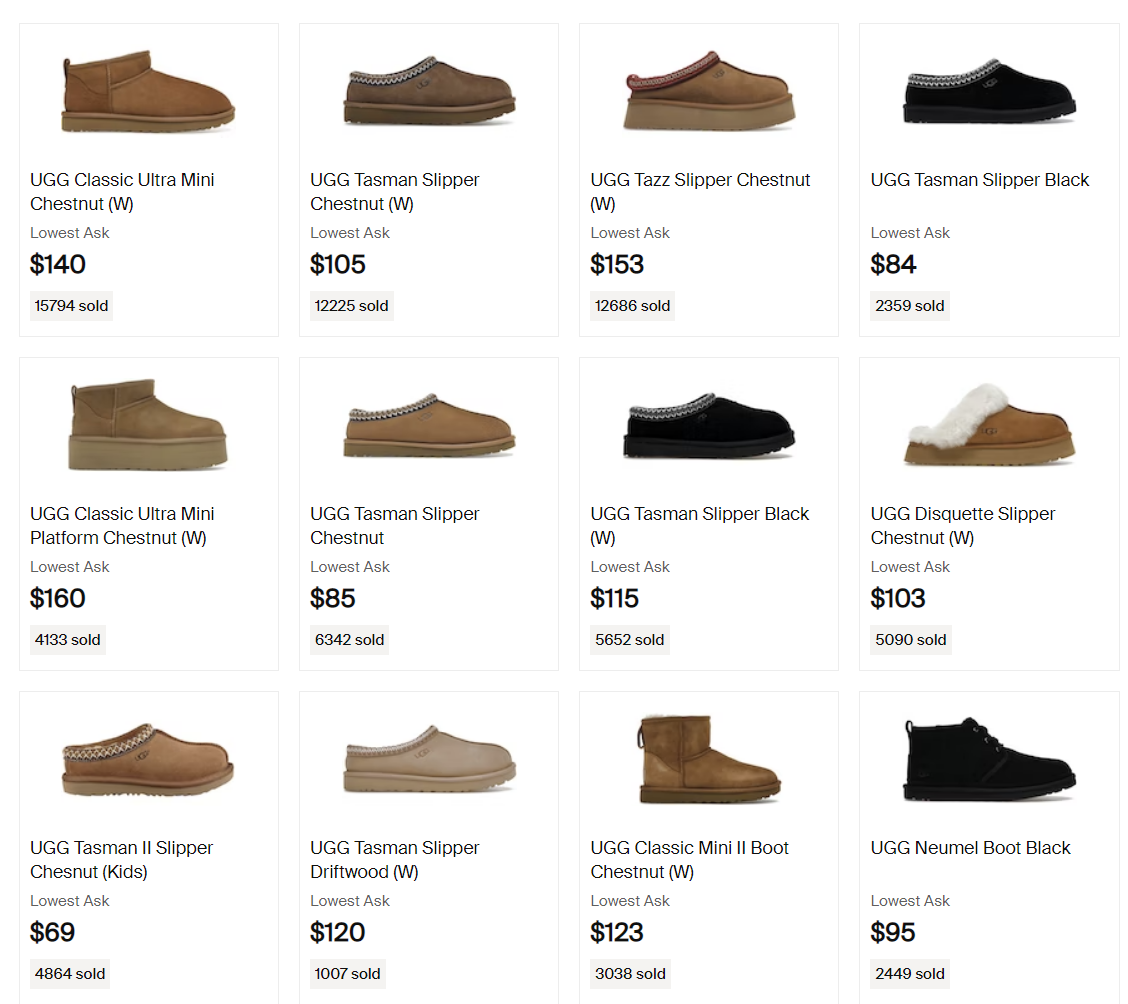 Image via StockX