It has been reported by customers online, that the NikeCraft x Tom Sachs General Purpose Shoe is arriving with mold. After the many reported instances of the Air Jordan 1 Lost and Found arriving with mold, customers and fans of the company are wondering how they could let this happen. Quality control is now being questioned by the public and Nike has yet to release a statement on the issue at hand.
How could a billion dollar corporation like Nike, where customers are expected to cough up hundreds of dollars for their sneakers, let something like this pass? Maybe Nike is not to blame but the secondary retailers like Tom Sachs. The pair that arrived with mold was purchased after the Tom Sachs website launched a restock of the product. The Air Jordan 1 Lost and Found was also sold at secondary retailers and not exclusively through the company. It seems that when these secondary retailers receive pairs, they fail to store their pairs properly and in humid areas where mold can produce.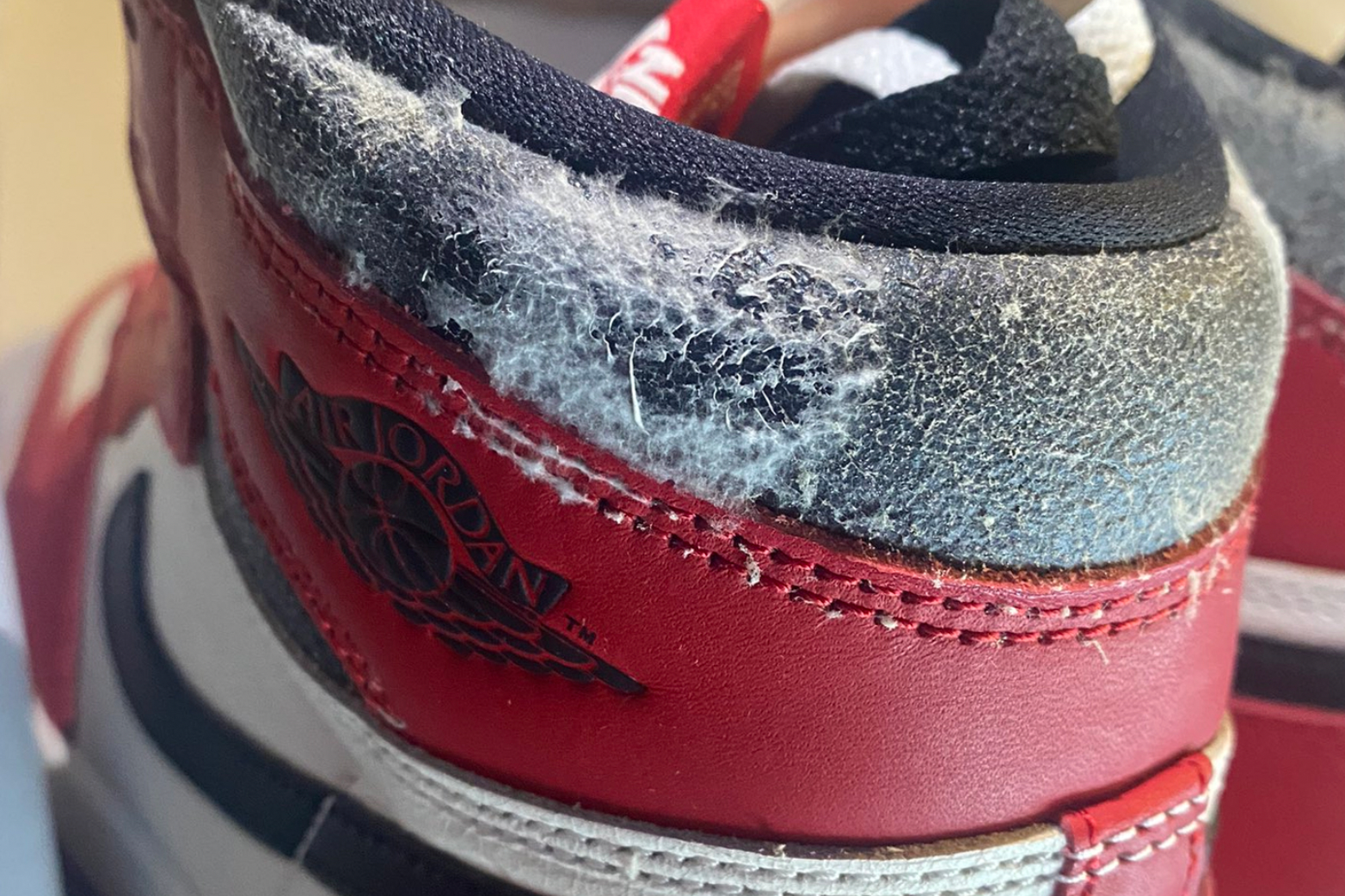 (Moldy Air Jordan 1 Lost and Found Pictured Above, Photo via @_PO234)
Another explanation to these mishaps could be that the packages are not being handled correctly when in transit. Shipping containers traveling across the states could fail to properly store their cargo, or have leaks in the containers that can invite mold to form. Whatever the case may be Nike should take responsibility for the lack of quality control, it seems that when Nike handles their releases on their own these type of defects hardly happen.
We hope that Nike honors its customer base by offering refunds for such defects, or replacements of the product. For more information on the story as it develops, and to stay up date with the latest releases, connect with us on Instagram or Twitter.
Photo via @anthonyserrano13