Joe Freshgoods has became a household name in sneaker culture thanks to his ongoing partnership with New Balance. The partnership has flourished through past collaborations, the 992 No Emotions Are Emotions, 990v3 Outside Voices, and the 90/60 Inside Voices have all contributed to the hype behind Joe Freshgoods.
New Balance and Co are now cooking up the their reiteration of the New Balance 993 with a 3 pack of sneakers named the Joe Freshgoods x New Balance 993 Performance Art Pack. Each pair has its own distinguished colorway, but each come with a muted grey mesh as the base. The pairs come in a spring friendly color palette consisting of sage, arctic blue, and powder pink. Each colorway matches the color scheme with the sole of the shoe, and are finished with cream colored laces for a fresh good feel. The sneaker also features a hang tag that reads "performance art made to wear well"
Naturally Chicago will get the first shot at securing the sneaker, those who bring in new or gently used books or art supplies to Every Now & Then between October 4th - 7th will be entered in a raffle to pick a color of their choosing. Donations will be accepted between their regular business hours of 12pm-8pm. Check out the photos below for more information on the release and the official campaign video here.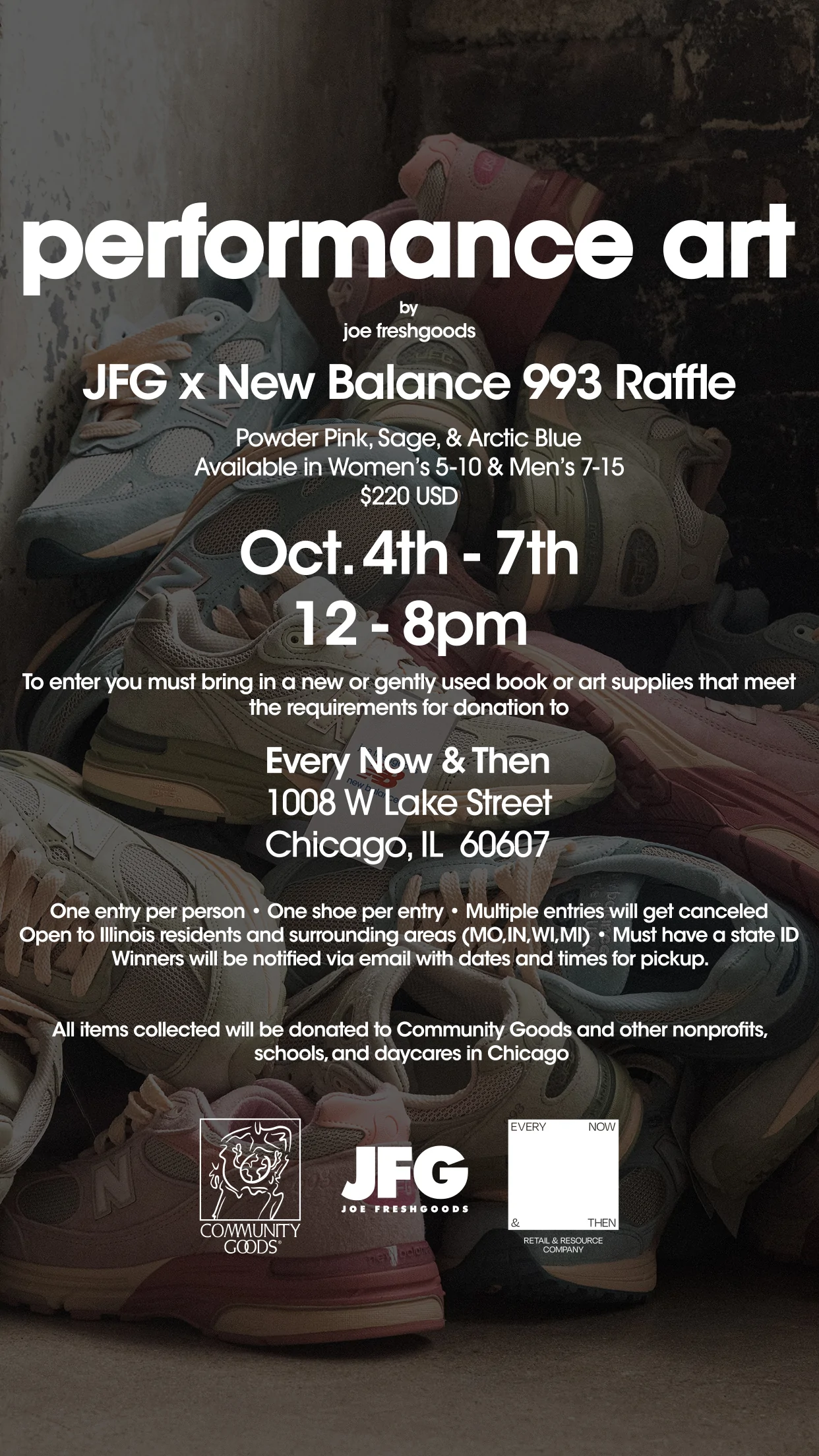 New Balance is putting a twist on sneaker culture by asking for donations in order to secure a pair, they hope to make a difference in the art community with this campaign. For more information on the Joe Freshgoods x New Balance 993 Performance Art Pack, and to stay up to date with the latest release connect with us on Instagram and Twitter.
Photos via @joefreshgoods