BMW x KITH M4 Competition
The original KITH M4 Competition was an absolute hit during the initial release in May 2021. With only 150 production units, this was both a very limited and high-demand vehicle. With a starting price of $110,245, it featured a twin-turbocharged 3.0 liter inline 6 with an 8-speed automatic transmission in all-wheel drive putting out a whopping 503 horsepower and 479 lb-ft of torque which archives 0-60 mph in only 3.8 seconds. This was the first collaboration with Ronnie Feig's KITH, with BMW celebrating 50 years of BMW noted as Chapter I.
View the KITH M4 Competition below:
Images via Car and Driver.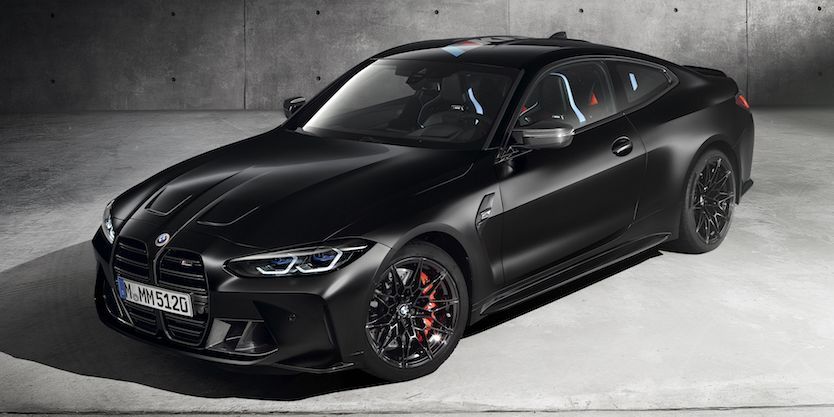 History
This newest collaboration is the start of Chapter II and features some important history;
"In 1972, BMW celebrated the Olympic Games in Munich by debuting a 1602 that was converted into an electric car. The concept was for the battery to go the same distance as the Olympic marathon. I loved that story and it really made me appreciate the 1602 more than I already have, so that became the anchor concept for Chapter II," said by Ronnie Feig on Instagram.
This collab pays homage to BMW's original electric cars that debuted during the 1972 Olympic Games. This car was used at various long-distance competitions alongside camera cars by the Olympic Games. Now, 50-years later this incredible electric car has been brought back to life with a special redesign by Feig. It has been stated that this i4 M50 serves "as the bridge" to the present.
Specs
This collaboration ditches the legendary 3.0 liter inline 6, and will be subbed to feature BMW's latest electric vehicle: the i4 M50. This i4 M50 features a reported 323 miles of range and 544 horsepower (In Sport Boost Mode) produced by two BMW M Drive motors which reportedly achieves 0-60 mph in only 3.9 seconds.
The KITH i4 M50 will come with a custom paint job in Vitality Green, alongside an individual Carmel Merino leather interior. You will also be getting M Sport brakes with red calipers, M aerodynamic package, BMW Individual Shadow Line lights, the Professional and Plus driving assistants, and special KITH branding throughout the interior of the vehicle as well.
Release Details
This release will be extremely limited to a production quantity of only seven units worldwide.
One of the seven KITH i4 M50 will be released via an auction which will begin at 11 am EST on October 7th and end at 2 pm EST on October 14th via Sotheby's. The winner of this auction will also receive 1 of 1 exclusive item including a co-branded surfboard, snowboard, and Wilson Pro Staff 97 Racquet. The remaining allocation will be sold at an undisclosed price to private customers. As disappointing as this will be considering the demand will far exceed the supply, you will be able to sift through a 51-piece collection of apparel and accessories inspired by this collaboration both in-stores and online in the near future. For more news on KITH and to stay up to date with the latest drops connect with us on Twitter or Instagram.
Images via KITH.