After Argentina and Lionel Messi lifted the Fifa World Cup, resellers began to lift the prices of their jerseys. The Adidas Argentina 2022 Messi Home Jersey was selling for upwards of $500. Fans desperate to cop the jersey that Messi made history in are going ton have to pay a pretty penny.
On December 18 2022, the day of the Fifa World Cup final, the jersey peaked at a sale price of $634. Prices stayed stagnant at around $400 as Adidas also sold out of the jerseys days before the final was played. Lionel Messi scored 2 on the night and added the only trophy he was missing to his collection. Many fans say that this solidified Messi's position as the goat in football. Retail price of the shirt was around $120 and is currently being sold on StockX for more than double.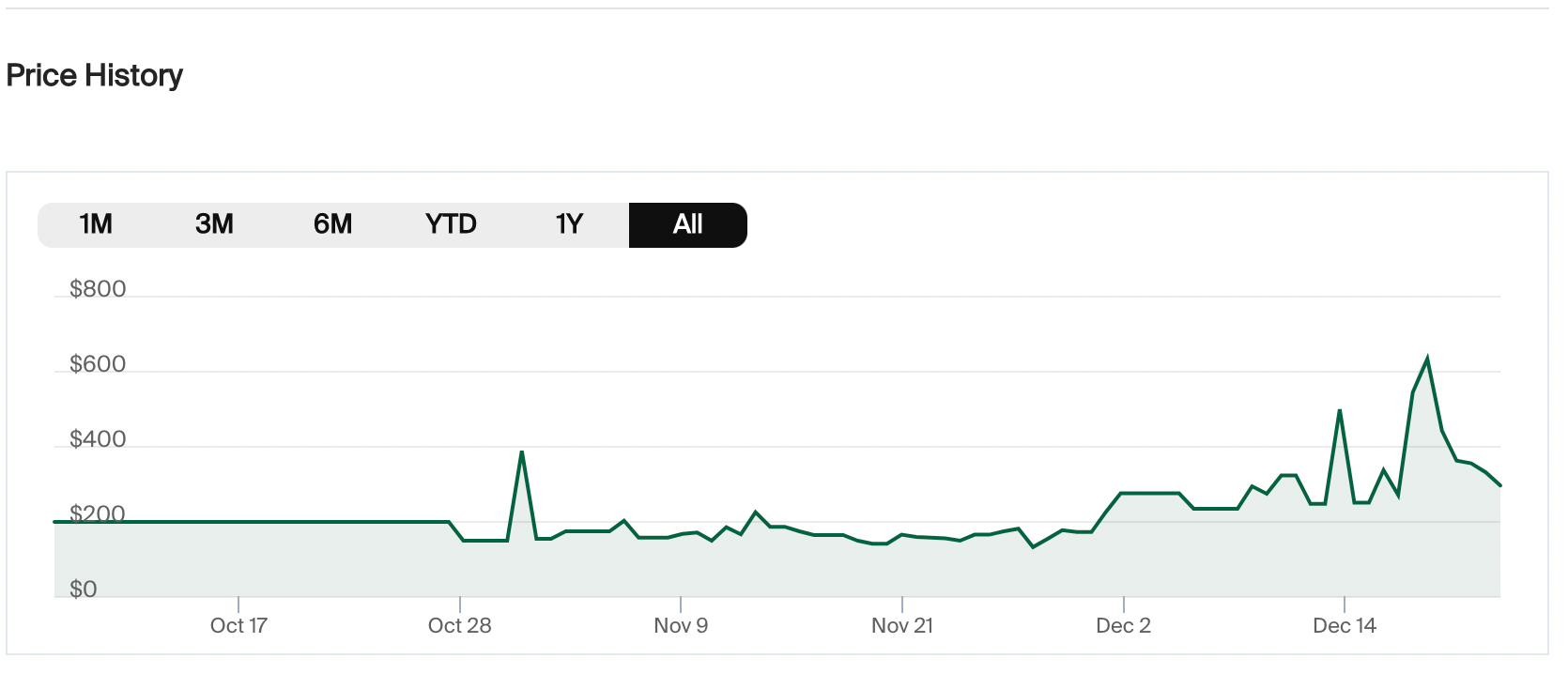 (Price History of Adidas Lionel Messi 2022 Argentina Home Jersey)
A big reason as to why these jerseys will be selling for less is because of the 2 stars above the Argentina crest. These jerseys will be the last of their kind to hoist 2 stars instead of 3. Each star represents a Fifa World Cup that has been won by Argentina. Check your local soccer shops and maybe you'll be lucky enough to find one in stock, or you can just head on over to StockX and get one without the haste of the hunt. Connect with us on Instagram and Twitter, to stay up to date with the latest releases.
Photo via StockX