The Jordan Jayson Tatum 1 is the latest signature shoe from Boston Celtics forward, Jayson Tatum. This shoe is a collaboration between Jordan Brand and Tatum, who has quickly become one of the most exciting young players in the NBA.
The shoe features a sleek and modern design, with a mix of leather and synthetic materials on the upper. The colorway is inspired by Tatum's hometown of St. Louis and features a predominantly white and red colorway with hits of black. The shoe also features Tatum's logo on the tongue and his "JT" initials on the heel.
One of the standout design elements of the Jordan Jayson Tatum 1 is its unique outsole, which features a herringbone pattern for traction on the court. The shoe also includes Zoom Air technology in the heel for added cushioning and responsiveness, making it a great choice for players looking for a shoe that provides both style and performance.
Tatum was questioned about a leaked image of his supposed first signature shoe with Jordan Brand after Thursday night's game against the Brooklyn Nets. He stated that the image that was leaked was not real and that he was excited to wear them soon. He also mentioned that the design of the shoe may not look exactly as the leaked image but that he's excited as it's been a long time coming.
The Jordan Jayson Tatum 1 will be released in March, 2023 at a price of $120. For the latest information on Jordan Brand, and to stay up to date with the latest releases, connect with us on Instagram and Twitter.
Images via @k9_itsaint.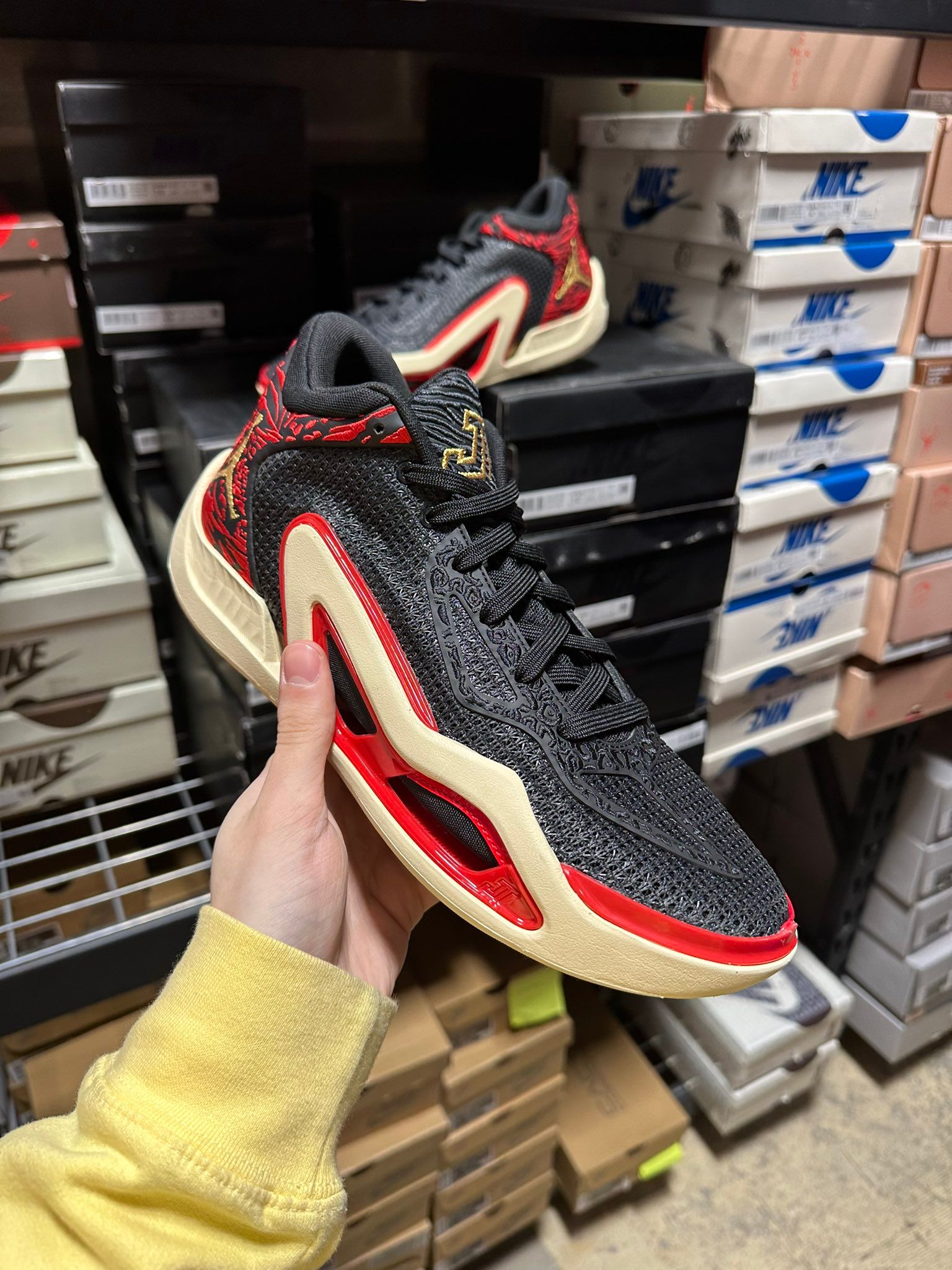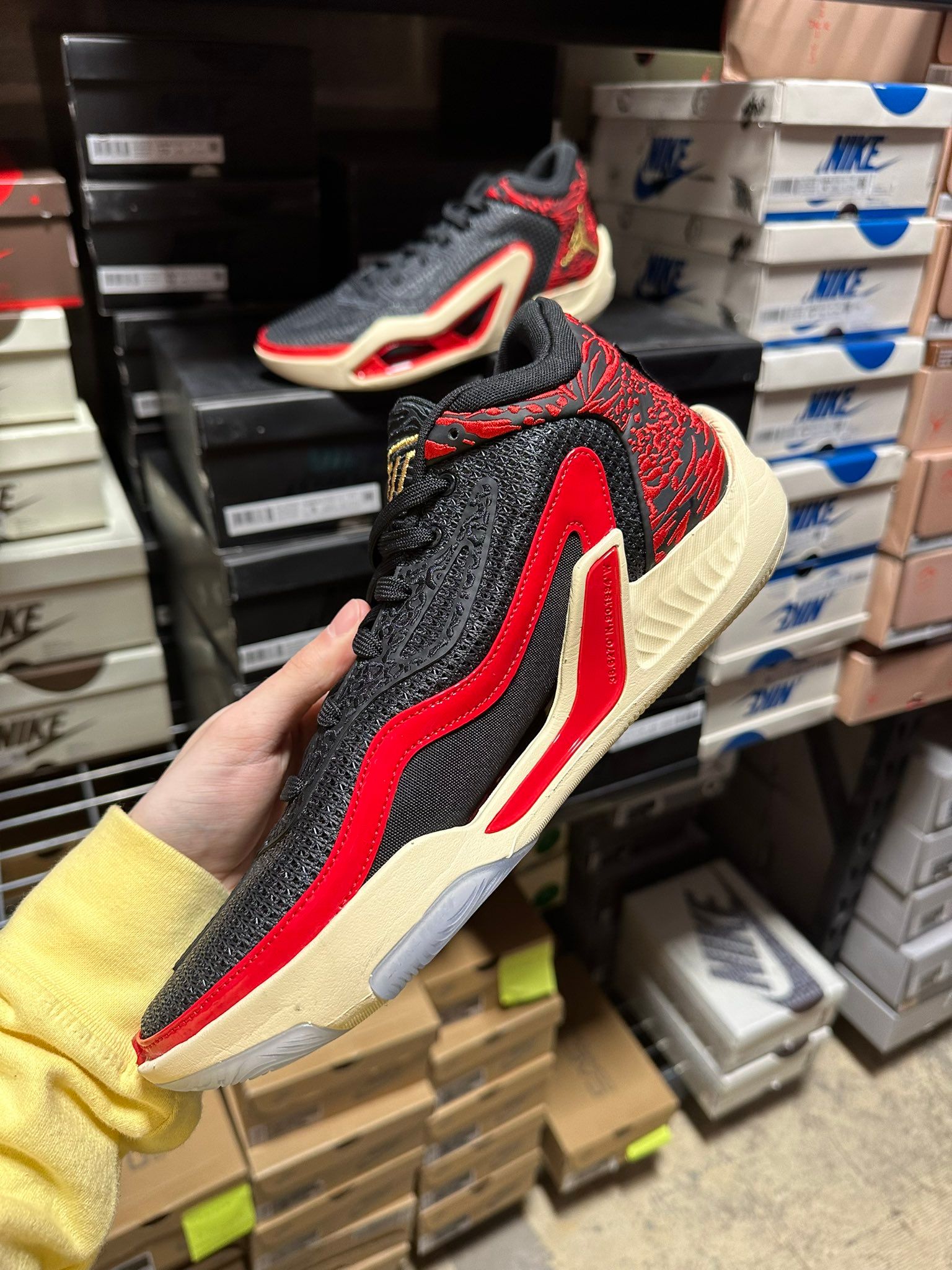 Images via @consistentkixzllc.