SneakerCon, the leading sneaker event organization in the US, has recently put out a statement regarding the use of mystery boxes at their events. The statement, released on Instagram, emphasized that SneakerCon does not condone the sale or use of mystery boxes at their events, and will be taking steps to prevent their use in the future. They will make a final decision on their policy before their next event. Which takes place in San Antonio on Feburary 4th.
The use of mystery boxes in the sneaker community has been a controversial topic in recent years. These boxes, often sold by third-party vendors, contain a random selection of sneakers or other merchandise, with the purchaser having no way of knowing what they will receive. Sneaker enthusiasts have criticized the use of mystery boxes, arguing that they are a form of gambling and can lead to the sale of counterfeit or fake sneakers.
SneakerCon's decision to take a stance against mystery boxes is a positive step for the sneaker community. Not only does it demonstrate a commitment to promoting fair and transparent buying and selling practices, but it also helps to protect consumers from potentially purchasing counterfeit or fake sneakers. For the latest sneaker news and release information, follow us on Instagram and Twitter so you don't miss a beat.
Image via Twitter
Updated 2/3/2023: Sneaker Con has banned all mystery boxes from events.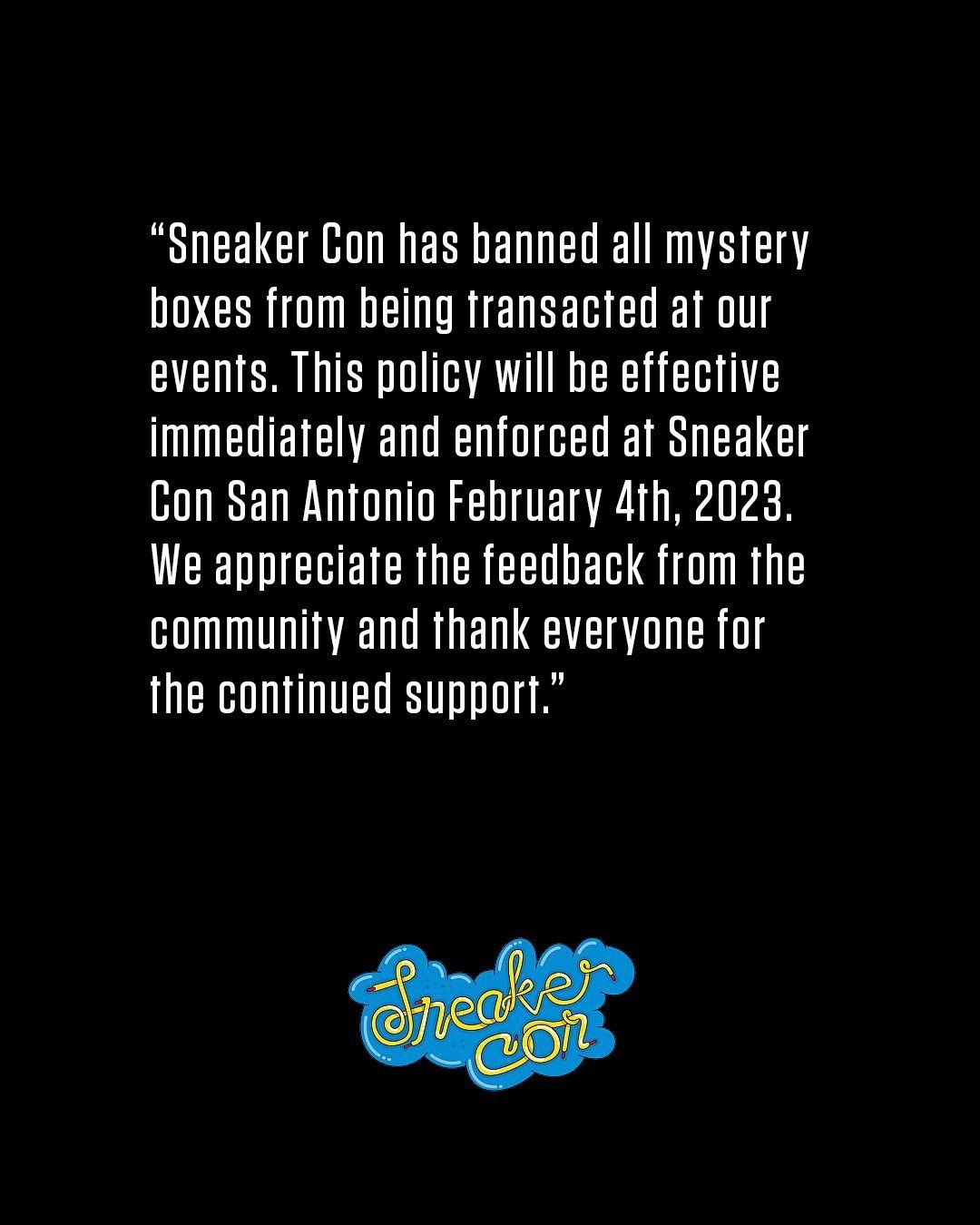 Image via @ComplexSneakers